Published: January 24, 2023
PRO TAPES® LATEST INVESTMENTS, OUR NEW G&A FA300 & RTA600 WIDE WEB SLITTERS
Pro Tapes® latest investments are fully automatic G&A FA300 and RTA600 wide web slitters which rounds out our capabilities in our arsenal of state-of-the-art converting equipment. The new G&A FA300 & RTA600 provide Pro Tapes® with the versatility and dexterity to convert the widest possible range of materials of converting equipment available on the market today.
Here are some key features and benefits these new G&A slitters bring to the table:
G&A FA300:
2,000mm wide fully automatic turret rewind slitter, score and razor
Paper tab
Double sided adhesive tab
Process liner recovery
Full width logging system
Transversal cut off system for converting thicker substrates
Recipe job PLC storage
G&A RTA600:
1,800mm wide fully automatic turret rewind slitter, score and razor
Automatic score blade positioning
Automatic turret and cut off system
Laser core alignment
Differential winding
Roll ejecting/off-loading system
Increased capacity = shorter lead times and better service levels for our customers.
Increased cycle times = best possible pricing for our customers.
These new wide web converting equipment allow us to convert wider jumbo rolls, faster cycle times equal increased output combined with a programmable PC to store recipes all allow us to service our customers at a very high level with the most competitive pricing possible. Please call to make an appointment and see firsthand why we are the talk of the industry. You will see our new machines as well as a complete plant tour with 12 wide web slitters in operation, 8 of which are fully automatic!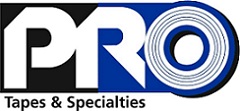 Chris Hart
732-743-4164
This email address is being protected from spambots. You need JavaScript enabled to view it.