Published: January 24, 2023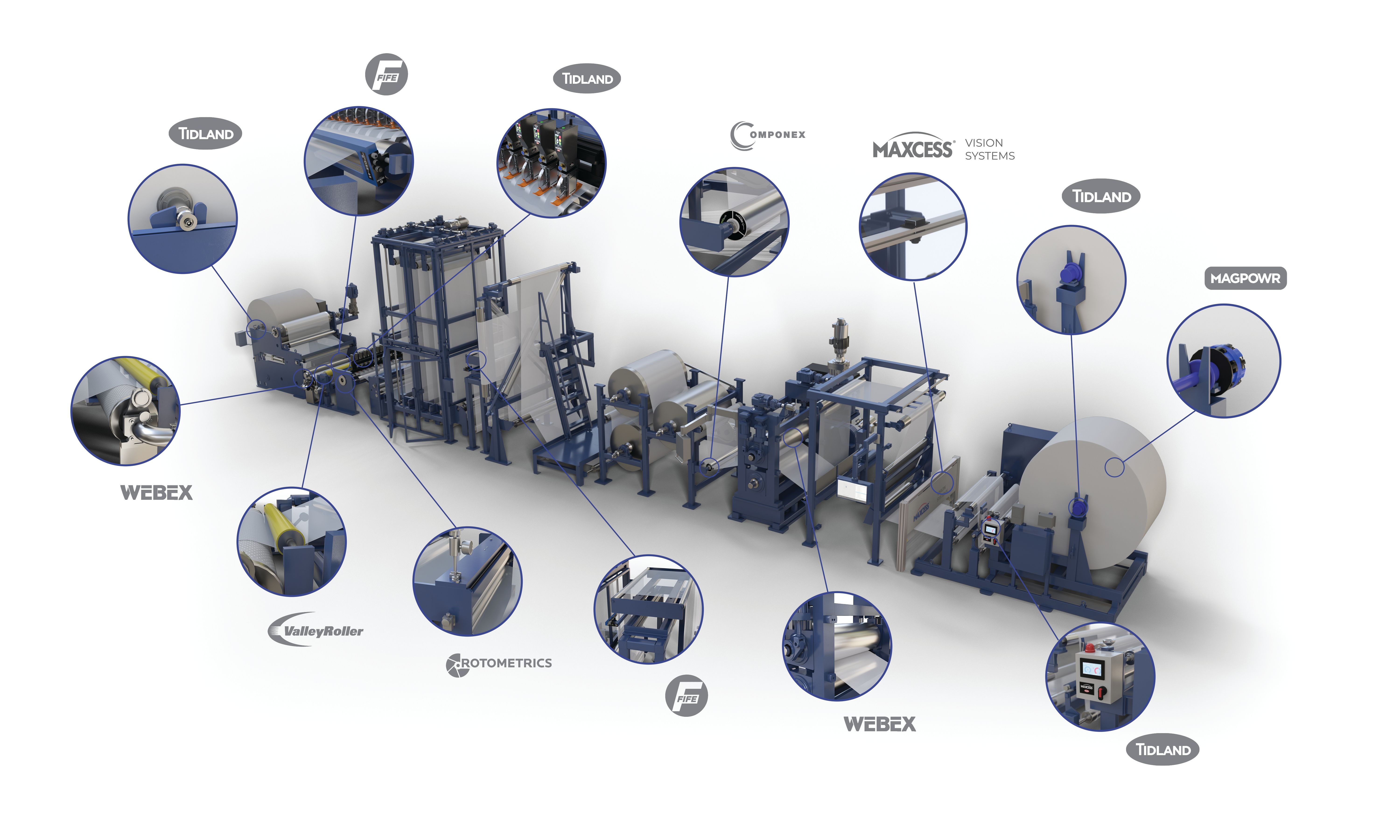 Maxcess® saves you time and money by optimizing your peak output performance. We do this by leveraging the world's best web handling product brands of RotoMetrics, Fife, Tidland, MAGPOWR, Webex, Valley Roller and Componex, offering customized end-to-end web handling solutions that help you work better, faster and smarter.
We manufacture all of our components to meet the highest standard of precision, with the deep application knowledge behind how each component works better together, to solve challenges faster across your converting line. All to provide unmatched product integration and precise positioning from unwind to rewind.
We're Maxcess. Solutions that help you work better, faster and smarter.
We Help You Run Better
Better Quality End Products are Achieved Through Components
Designed to Work Better Together
It takes a Combination of proper Tension Control, Guiding, Precision Rolls, Slitting, Winding and Rotary Dies to achieve precise and perfect parts
We Don't Point Fingers When Problems Occur. We Solve Problems Faster!
Maxcess is the ONLY Company with End-to-End Knowledge
Better Product Quality Means Less Scrap, Less Waste and Less Downtime
We Help You Run Faster
Increase Your Throughput and Reduce Downtime
Decades of Combined Knowledge to Increase Line Speed
Combining our Rotary Dies, Precision Rolls, Shafts and Custom Performance Coatings Optimize Your Production Output While Keeping Downtime At A Minimum.
More Product Faster Means Greater Profits and More Opportunities
We Help You Run Smarter
Deep Global R&D Investments for Next-Generation Industry 4.0 Solutions
Millions Invested Annually in Global R&D
Industry 4.0 Smart Connected Devices
Developing Inner-connected Data Analytics From The Entire Line, End-to-End, Allowing For:
Predictive Maintenance
Web Performance Monitoring
Wear Detection Inspection
Automated Manufacturing to Minimize Potential for Human Error
When You Run Smarter, You Run More Profitably
Call Us Today At 1-844-MAXCESS or Visit Us At www.maxcess.com To Learn How To Run Better, Faster and Smarter