Published: October 24, 2022
By Chris Kerscher, Executive Director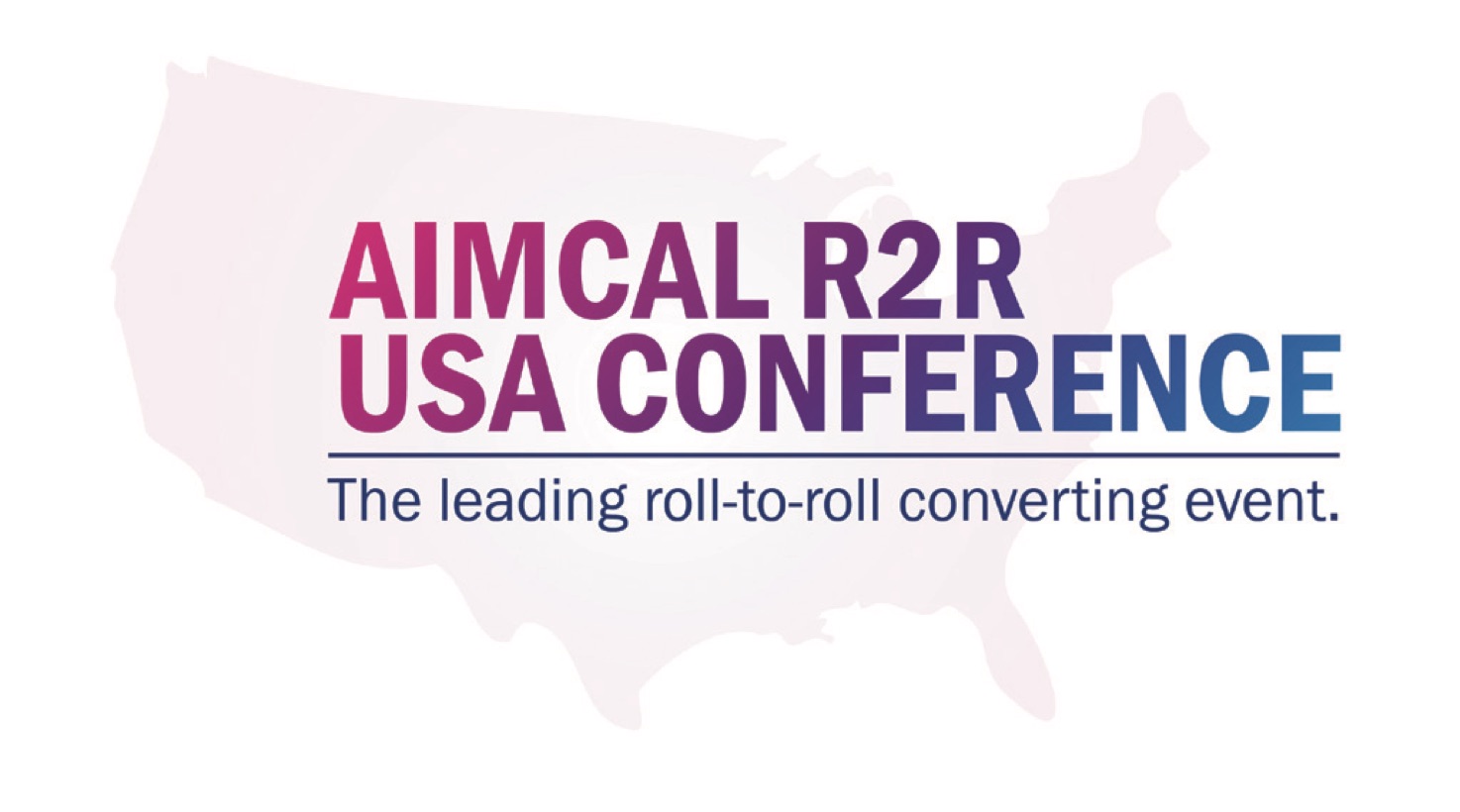 During my time as executive director, the team and I identified some areas that required attention. What is AIMCAL's priority? What do our members find most advantageous, and what could they do without? As an organization, what offerings make AIMCAL what it is? And on that note, how do we define ourselves as an organization?
These are all big questions, and I've spent the better part of the last three years assessing the situation and writing a strategic plan that will position AIMCAL as the "top-of-mind" resource for all members of the roll-to-roll converting industry.
Still, being a resource is only the foundation. We must be able to easily communicate our services to recruit new members and build our community. For this reason, we've had many discussions regarding AIMCAL's name and brand. When introducing AIMCAL to potential members, we often find ourselves explaining the name behind the acronym and that the association includes members beyond the metallizing, coating and laminating industries. This discussion is a serious boundary when introducing the membership to a potential member, as it begins the entire conversation with an attempt to explain rather than discussing why the person or company would benefit from membership.
For the sake of clarity, as well as to signify this more focused, intentional direction, the AIMCAL team and Board of Directors have decided to rename the organization. We believe that this will open up opportunities to be more inclusive and, in turn, allow us to more easily recruit new members.
Along with the name change comes a rebranding that will honor our history and heritage while adding design elements to better represent what AIMCAL is all about: educating our members, connecting them with each other and helping them to grow their businesses.
We look forward to sharing these updates with you and are excited about the next steps. The reveal of the new name and brand at the R2R USA Conference in Orlando on September 26, 2022, showed what's next for AIMCAL. Check out the recap at www.aimcal.org.
Access Online "Gravure Basics" Course on AIMCAL Website
The Gravure Basics course familiarizes those new to the gravure industry with the terms and components used in the gravure process. The online course is available 24/7 and consists of 13 videos (8.5 hours), 12 quizzes and 14 downloads.
Presented by gravure industry experts, each video is preceded by a downloadable PDF file of the PowerPoint slides for the presentation. The first video, an overview of the gravure process and industry, contains information that is explained in more detail in subsequent topic-specific videos.
The quizzes help reinforce the information presented, and a Certificate of Completion is available for download after all course elements have been completed. This course along with the Gravure textbooks are available at www.aimcal.org (click on "Resources," then "Products").
R2R USA Honors First WISE Recipient, Applications Open for 2023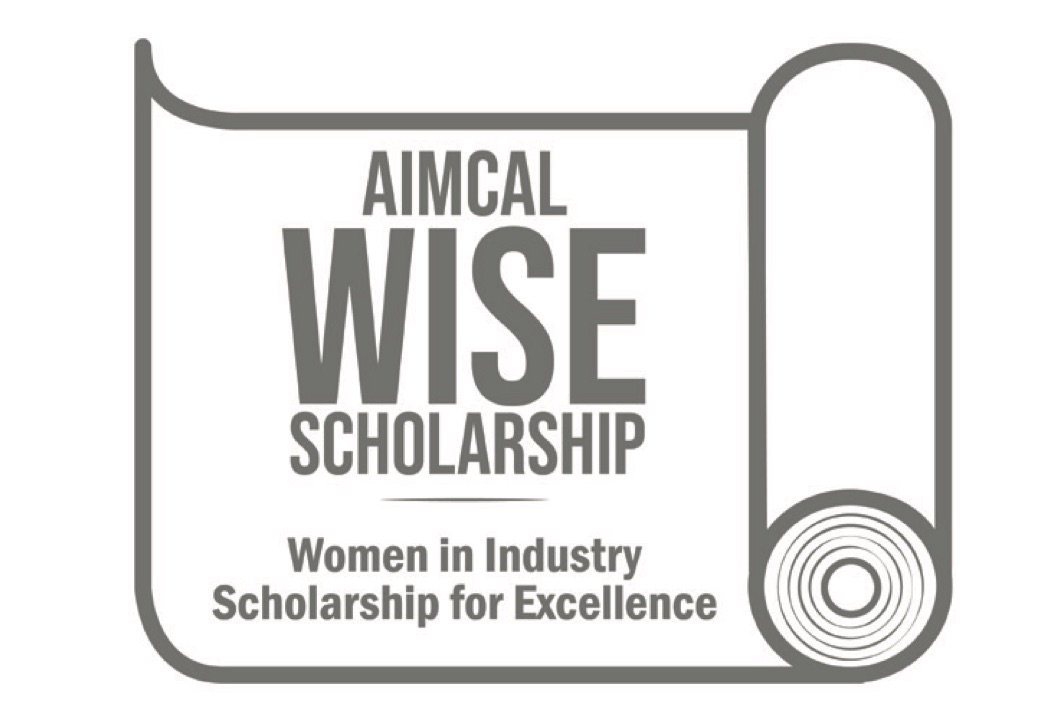 The first recipient of the AIMCAL Women in Industry Scholarship for Excellence (WISE) was honored at the AIMCAL R2R USA Conference last month in Orlando, Florida. Learn about her at www.aimcal.org.
Applications are now open for 2023. The application form is available at www.aimcal.org (click on "Resources," then "Scholarship"). The submission deadline is August 1, 2023.
The WISE is awarded to women already working in the roll-to-roll converting industry and is intended to commend those who have overcome significant challenges, invested in STEM degrees and continue to make important contributions to the industry. Recipients receive funds to pay down student debt.
More donations are needed to fund an endowment for the WISE program to ensure women working in the web-converting field continue to receive aid. A goal of $100,000 has been set, with a Fall 2023 deadline. Levels of support include Diamond Sponsor ($10,000+), Gold Sponsor ($5,000), Silver Sponsor ($1,000) and Friends of the AIMCAL Scholarship Fund (any amount from individuals or businesses).
AIMCAL member and non-member companies and individuals are welcome to participate. Sponsors receive recognition via the AIMCAL website, social media posts and a scholarship sponsor plaque. Current sponsors include Davis-Standard, LLC; Celplast Metallized Products; Nordmeccanica Group; Intellivation LLC; and Mahlo America, Inc.
For more information about the WISE or the AIMCAL Women's Leadership Committee, contact 803-948-9470 or This email address is being protected from spambots. You need JavaScript enabled to view it..
Join Now and Receive Pro-rated Pricing through End of Year
Apply now for AIMCAL membership and all your co-workers will gain access to an extensive array of member resources for the remainder of 2022. Prices are pro-rated for new members (if your company was not a member in 2021).
Membership offers both corporate and individual benefits by opening access to an array of marketing, educational and networking opportunities as well as discount pricing for events. Learn about member benefits at www.aimcal.org (click on "Membership") or contact Tim Janes, AIMCAL member outreach director, at 803-948-9469 or This email address is being protected from spambots. You need JavaScript enabled to view it..
Hybrid Online Converting School Course Scheduled for October
AIMCAL Hybrid Converting School courses return with Web Winding Month (October 3-28, 2022), taught by Dr. David Roisum of Finishing Technologies, Inc. Online courses are recorded and you can catch up if you join after the first week.
The course features presentations that may be viewed on-demand during the week plus a live Q&A session with Dr. Roisum each Friday. On the final Friday, participants may schedule private one-on-one meetings with Dr. Roisum.
The cost per person is $699 for AIMCAL members and $899 for non-members. Attendees who meet all course requirements receive a Certificate of Completion. To register, visit www.aimcal.org (click on "Education," then "Courses").