Published: August 19, 2013
BURNSVILLE, MN | Telstar Engineering offers the CadToGo on-site engineering service, said to allow users to produce high-class, high-profit hot stamp, heat seal, and embossed labels on existing presses without the need to send the work out to a service shop or competitor.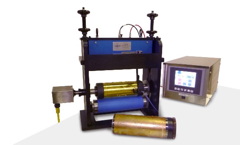 Features include the following:
• Digital touch screen controls with extensive operating diagnostics and switchable language
• Recipes for steel, brass, and magnetic dies
• Smooth, swift changeover with quick-disconnect pneumatic fittings
• Various anvil cover choices
• Tool widths from 7–26 in.
Company says press tension is maintained during press stops, since the tool lifts instead of the anvil dropping.
This email address is being protected from spambots. You need JavaScript enabled to view it.