Published: January 03, 2013
United Craftsmen Inc. dba Craftsmen Printing of San Jose, CA, has installed a new Kluge 22x30 EHG foil stamping, embossing, and die-cutting press. Craftsmen, a diverse printer offering a wide range of services, has been dedicated to upgrading and meeting their customers' needs for more than 23 years.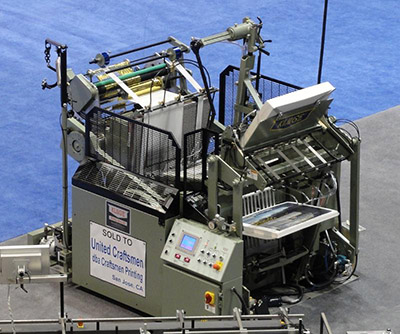 "The EHG is the perfect complement to our other two Kluge platen presses. Its sensible footprint coupled with its ability to serve a multitude of functions supporting both our offset and digital formats makes it truly a welcome addition," Dan Falkenstein, president.
This email address is being protected from spambots. You need JavaScript enabled to view it.