Published: November 26, 2013
MINNEAPOLIS, MN | MOCON has developed the OX-TRAN Model 2/21 10x oxygen transmission rate test instrument, said to measures film and package barriers accurately and repeatably to 5x10-4 cc/(m2 x day), 10x lower than previous levels.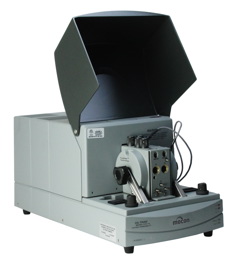 System is reportedly well suited for a variety of applications that require increasingly better oxygen barrier, including electronics (OLED and thin film), solar, vacuum panel, food, pharmaceutical, and medical devices.
"There are a number of improvements engineered into the OX-TRAN Model 2/21 10x Module to take oxygen permeation testing to a new level," says MOCON VP Doug Lindemann. "The most important is the improved proprietary COULOX coulometric sensor which counts every oxygen molecule permeating through the film."
Company says additional improvements incorporated into the system include improved electronics to reduce system "noise" level; new TruSeal film cell design to eliminate edge-leakage and assure a perfect seal every time; and improved temperature stability.
Each module contains two test cells and is available in master and satellite configuration. The 10x module connects with all other modules in the OX-TRAN 2/21 family of transmission rate test systems.
This email address is being protected from spambots. You need JavaScript enabled to view it.