Published: May 15, 2013
DÜSSELDORF, GERMANY | Henkel reports experts from Adhesive Technologies business sector will be on hand at the ECR (Efficient Consumer Response) Europe Conference & Marketplace, May 14 and 15 in Brussels, Belgium. The consumer goods sector event will focus on food safety in packaging applications.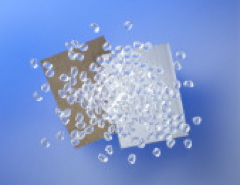 Henkel's latest adhesive developments for packaging include Technomelt Supra 1000 packaging hot melt, said to offer improved applicability and reduced consumption due to high bonding strength, outstanding flow behavior, and low density.
The company also will feature the Adhesion Low Migration range of water-based packaging adhesives, formulated without plasticizer while reportedly minimizing the content of other ingredients presenting a possible migration risk.
Company says it is focusing this year on food safety in particular, with the emphasis on promoting an exchange of views and best practice and expanding collaboration with all its partners along the value chain.
This email address is being protected from spambots. You need JavaScript enabled to view it.