Published: March 13, 2023
Answers submitted by: Dr. Nikola Juhasz, Global Technical Director of Sustainability, Sun Chemical.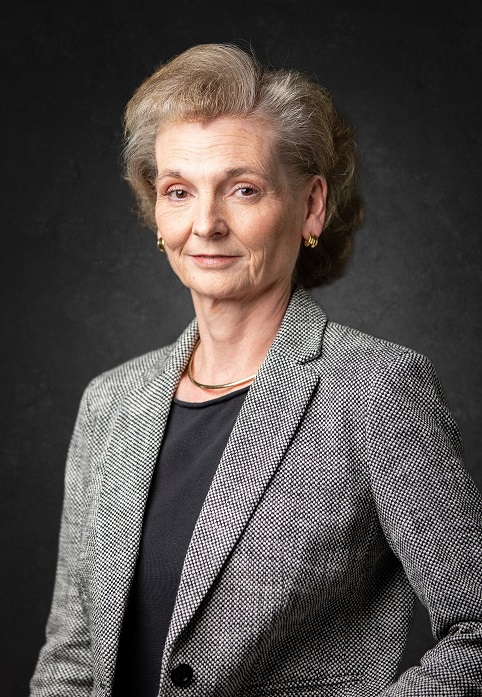 What are the current eco-trends you're seeing in the packaging market at large?
For many brand owners and converters, their sustainability practices and environmental commitments are informed by the steadily-growing movement toward a circular economy. Considering the end-of-life for a package from the outset, at the design stage, is now an important priority.
To deliver on their sustainability initiatives and environmental goals, brands and converters increasingly focus on three aspects when designing and producing packaging: 1) end-of-life, including recyclability and compostability; 2) source reduction and light-weighting; and 3) transition to non-fossil fuel based raw materials, that is, use of more bio-renewable and natural materials. Inks, coatings and adhesives can play a critical role in enabling packaging designs that align with these eco-trends.
How does Sun Chemical support customers' efforts to improve recyclability?
Sun Chemical's sustainability approach is a full value-chain and life cycle-oriented approach, meaning that we collaborate up, down and across our various supply chains to deliver solutions. How our products affect the waste management community, which ultimately must collect, sort and process finished products after their useful application lifetimes, is increasingly important for achieving the vision of circularity. We are active participants in several global cross-industry organizations, such as the Association of Plastic Recyclers (APR) and Sustainable Packaging Coalition (SPC), which are focused on the future of packaging from a sustainable and recyclable design perspective. Members work together to understand and define the unique requirements to manage a more circular end-of-life strategy, including by effective recycling.
At Sun Chemical, a 5R framework guides our product development activities and roadmap — Reuse, Reduce, Renew, Recycle, and Redesign. Recycle is about our various products that enable enhanced recyclability, including repulpability and compostability, of a range of packaging structures. We have ink products that are designed to be compatible with recycling processes to produce premium quality materials that can be used again in packaging applications.
We recently introduced our latest recycle-friendly offering for shrink and non-shrink applications, SolarFlex™ CRCL UV-curable flexographic ink technology. Just like our previously launched Solvawash solvent-based ink products, SolarFlex™ CRCL inks are designed to be used without requiring primers and to wash-off or to be retained on the printed labels, depending on the material to be recycled and according to recyclability design guidances, with no discoloration of the wash water or recycled plastic. 
How does Sun Chemical support customers' efforts to improve compostability and bio-renewability?
A key factor in creating a compostable package is ensuring that the inks, coatings and adhesives used do not interfere with the overall product compostability. To that end, Sun Chemical offers the most extensive portfolio of certified compost-compliant inks and compostable coatings and adhesives products on the market, including our SunUno Solimax solvent-based and SunVisto AquaGreen water-based ink products, and our SUNLAM SFC-100 + HAC 306 solvent-free laminating adhesive, which is the only product of its type to achieve both industrial and home compostability certification.
The certifications are provided by independent entities in accordance with the relevant regional compostability standards (ASTM standards in the US, and EN standards for Europe) to ensure package compostability can be achieved without leaving behind ecotoxic, heavy metal or plastic residues in the soil.
In addition, the use of bio-renewable inks can play a significant role in sustainable packaging strategies. Utilizing inks that are made with renewable and naturally-derived materials such as plants, rather than with fossil fuel-sourced materials such as conventional polymers, contributes to the sustainability and carbon footprint reduction of the printed package. Sun Chemical has a full portfolio of inks and coatings across different print technologies that are formulated with significantly higher levels of bio-renewable resin content as compared to standard market offerings. One example, the SunSpectro® SolvaGreen flexographic and gravure solvent-based ink family, features naturally derived resins and additives for surface printing on biodegradable films.
What other things can printers do to achieve their sustainability goals?
Lightweighting, that is, reducing the total material and weight in packaging structures, is another way that packaging producers can achieve their sustainability goals. Barrier coatings and adhesives can enable this transformation by allowing film layers to be removed without loss of critical functional properties. For example, Sun Chemical's SunBar (Aerobloc) oxygen barrier coatings allow for down-gauging of packaging and a reduced carbon footprint, while also being cost-effective and press-ready, not requiring changes to current print equipment.
As brands and converters choose packaging partners who contribute to their sustainability goals, they are searching for printing product manufacturers who not only offer guidance, but who also offer expertise and support their push for sustainability.
Sun Chemical is a partner that offers sustainability-enabling products, provides technology to minimize operations waste, develops with eco-efficiency in mind and offers customized R&D support. Such a partnership can help converters and brands put their consumers' minds at ease and offer packaging that aligns with their sustainability objectives.
About Sun Chemical
Sun Chemical, a member of the DIC Group, is a leading producer of packaging and graphic solutions, color and display technologies, functional products, electronic materials, and products for the automotive and healthcare industries. Together with DIC, Sun Chemical is continuously working to promote and develop sustainable solutions to exceed customer expectations and better the world around us. With combined annual sales of more than $8.5 billion and 22,000+ employees worldwide, the DIC Group companies support a diverse collection of global customers.
Sun Chemical Corporation is a subsidiary of Sun Chemical Group Coöperatief U.A., the Netherlands, and is headquartered in Parsippany, New Jersey, U.S.A. For more information, please visit our website at www.sunchemical.com or connect with us on LinkedIn or Instagram.