Published: August 25, 2017
FORT MILL, SC | The Association of International Metallizers, Coaters and Laminators (AIMCAL) R2R (roll-to-roll) Conference, scheduled for Oct. 15–18, 2017, at the Naples Grande Beach Resort in Naples, FL, and held in conjunction with FlexPackCon, starts off with optional short courses on Sunday, October 15.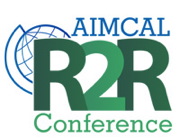 Although short course attendees generally attend the full conference, AIMCAL is offering a Short Course Only registration option. "If you just want to attend a short course, you don't have to pay for the full conference," says Craig Sheppard, executive director of AIMCAL.
Attendees may select a full-day short course on Slot Die Coating Technology or up to two half-day sessions on Wrinkling and Spreading; The Stand-Up Pouch Seminar; Controlled Coating Process: Details Are Essential for a Quality Cost-Effective Product; and Extrusion 101. Attendees registering for just one or two short courses receive a pass to visit the exhibit floor during the Opening Reception of the AIMCAL R2R Conference/FlexPackCon on Sunday evening.
More than 400 participants are expected to attend the full event, formerly known as the Web Coating and Handling Conference and held for the past several years in conjunction with FlexPackCon, a meeting organized annually by the Society of Plastics Engineers.
This email address is being protected from spambots. You need JavaScript enabled to view it.