Published: September 18, 2014
ROSEMONT, IL | Dow Corning introduced its new Syl-Off SL 585 Release Coating at Labelexpo Americas 2014. Engineered for reliable high-speed/high-volume converting of bulk roll labels in ultra-flat release systems, Syl-Off SL 585 Release Coating is reported to solve the anchorage and rub-off issues associated with the most challenging paper substrates used in these applications.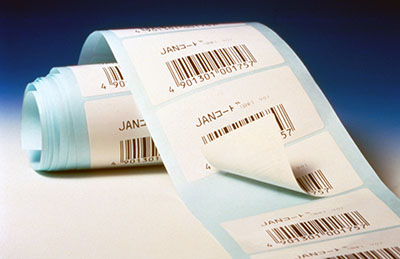 "New Syl-Off SL 585 Release Coating greatly expands processing options for label manufacturers by delivering reliable anchorage across a wider range of substrates, while supporting increasing line speeds and volumes, maintaining superior quality, reducing systems costs and, ultimately, driving greater productivity," said Joanna Giovanoli Potts, Americas market manager, Packaging, Dow Corning. "It is one of the most adaptable solutions in our already robust Syl-Off Advantage Series portfolio, and underscores Dow Corning's commitment to providing the bulk roll label market with a steady stream of silicone solutions to help differentiate their products, strengthen their competitive edge, and successfully grow their businesses."
Dow Corning's new Syl-Off SL 585 Release Coating provides uniform anchorage to challenging super-calendared kraft (SCK)/clay coated papers, as well as traditional substrates, such as glassine and SCK paper. Many competitive release coatings lack these two critical attributes, or require processing compromises. The new product, formulated with platinum for ease of handling, also provides stable release performance in ultra-flat profiles and reduced misting at high line speeds of 800 to 1000 m/min. It is ideal for high-speed die-cutting and label dispensing systems and can be used for labels targeting personal care product containers, prescription bottles, food packaging, shipping materials, and other labeling applications.
Importantly, Syl-Off SL 585 Coating customers can use this new solution in their existing Syl-Off coating equipment without additional investment. The new product is available globally by pail, drum, and intermediate bulk carrier package.
Dow Corning designed its Syl-Off Advantage Series release coatings to help label manufacturers lower systems costs, raise converting speeds, and maintain quality when using release liners made from new filmic and paper materials with thinner gauges. This product family significantly lowers platinum usage to optimize cost and security of supply, accelerates throughput and enables a broader choice of substrates. The expanding Syl-Off Advantage portfolio offers customers a wide array of solutions to compete successfully in the highly competitive and dynamic labeling industry.