Published: September 02, 2014
FORT MILL, SC | The Assn. of International Metallizers, Coaters and Laminators (AIMCAL) is requesting papers for Technical Programs at ICE USA 2015 and ICE Europe 2015.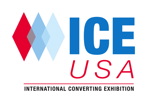 ICE USA 2015 is scheduled for February 10–12 at the Orange County Convention Center, Orlando, FL. ICE Europe 2015 will be held March 10-12 at the Munich Trade Fair Centre, Munich, Germany. The deadline for submissions for both events is September 15, 2014.
Organized by AIMCAL, both programs will consist of three concurrent tracks running from 10:00 a.m.–12:00 p.m. during show days. The ICE Europe program is being developed in partnership with Fraunhofer IVV (Process Engineering & Packaging).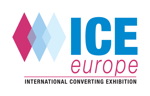 AIMCAL is seeking non-commercial presentations covering current research, new technology, or best practices in the following areas:
• Web Coating, Printing, and Drying
• Web Handling, Converting, and Finishing
• Adhesives, Coatings, and Substrates
Presentations are selected based upon the following criteria:
• Applicability to the advancement of web handling, coating, printing, and converting processes
• Uniqueness and innovativeness of new technology and its contribution to the industry
• Value to the technical/production community
AIMCAL says the audiences for these conferences are technical professional personnel in R&D, manufacturing, and marketing, and presentations should be at a technical level of interest to this target audience.
To submit an abstract for consideration at either event, complete the Call for Papers Submission Form and provide the title, a brief abstract (to 75 words) and contact info.
This email address is being protected from spambots. You need JavaScript enabled to view it.