Published: May 12, 2014
DÜSSELDORF, GERMANY | Sun Chemical is showing what it calls a broad portfolio of solutions for brand owners at Interpack 2014, May 8–14, in Düsseldorf.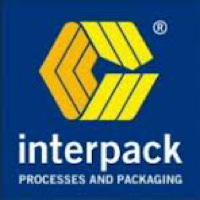 As part of the extension program for the SunLam family of performance lamination adhesives, company will introduce oxygen barrier adhesive technology that is compatible with the current range of SunBar coating products. Combined or used independently, reportedly this will allow brand owners the opportunity to lightweight while retaining or improving barrier properties.
Other key products that will be featured include SunSys coatings said to deliver resistance to moisture, oil and grease, heat, friction, and industrial chemicals, and SunSpec coatings for special applications requiring direct food contact, low odor, and anti-mist properties.
Company will introduce the SunInspire 2014 Samples Box, an information tool to help brand owners visualize the effects that can be added to packaging using specialist inks and coatings to drive purchase and consumption.
Sun Branding Solutions (SBS), the packaging brand lifecycle management agency of Sun Chemical, can help visitors to explore the extended potential of their packaging as a platform for increased consumer engagement and improve consumer loyalty.
Company also will launch the fourth edition of its Low Migration Best Practice Guide, said to help brand owners and their suppliers meet and exceed regulatory requirements for packaging sensitive food and healthcare products.
This email address is being protected from spambots. You need JavaScript enabled to view it.