Published: March 15, 2012
MOONACHIE, NJ | LPS Industries, an ISO-certified provider of flexible packaging,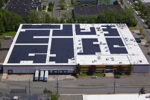 reports a major upgrade to its manufacturing platform. The improvements include new, more powerful graphics software, adding a new controlled atmosphere manufacturing department, expanded printing capabilities, and a major capital investment that significantly increases the current lamination and slitting capability.
"Our customers expect and deserve the best and that defined which manufacturers we focused on to supply the new equipment," says Phil Pasqualone, VP operations at LPS. "The graphics upgrade is powered by the latest Esko software that will deliver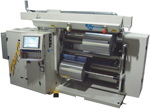 unparalleled control and flexibility. In combination with new software for our presses, we can produce a wider than ever range of designs and finishes and are effectively positioned to provide the highest quality flexo printed product available."
Pasqualone adds, "Our new Ashe Converting Equipment slitter and Nordmeccanica solventless laminator significantly increase our capacity and productivity by virtue of being faster, more versatile, and more energy-efficient resources. And finally, our new ability to manufacturing flexible packaging in a controlled atmosphere positions us to produce an expanded product line for our medical and food customers."
"We are very proud and excited to be making this announcement. We continually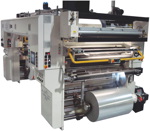 strive to deliver unmatched quality to our customers and our investment in new software and equipment will assure our ability to continue to do so." says LPS CEO Madeleine Robinson. "We are equally proud that our capital investment also has a significant human dimension by maintaining and expanding American jobs."
Energy efficiency was an important dimension in the selection process of the new equipment to complement LPS' commitment to sustainability. "We evaluate everything we do in the context of environmentally responsible business practices" said Ms. Robinson. "We've built a strong foundation including commissioning a rooftop solar power system, strategically locating our warehouses to reduce the carbon footprint associated with fulfillment, and using 100% solventless lamination. We recently executed contracts with two local companies to recycle 100 percent of our poly and paper waste and are exploring an expansion of our generating capacity."