Published: July 19, 2016
SPRINGFIELD, MA | The Paperboard Packaging Council (PPC) reports that its 2016 Spring Conference in Miami, FL, provided packaging executives from the folding carton and related industries with both an image of business and society in the future, as well as the tools for shaping that future in their favor.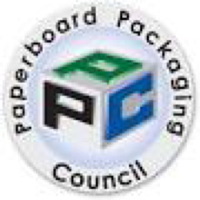 Magnus Lindkvist, futurologist, trendspotter, and author gave attendees an eye-opening account of just how the future begins. It does not, he noted, begin with "horizontal" change in which the same thing starts happening in more places (e.g. many of the world's city skylines look exactly the same). Rather, we can spark the future through "vertical" change in which something previously impossible becomes a reality. To do this, one must turn to the world of secrets for clues and ideas; after all, he said, once something becomes a trend, it is already well known. After finding an idea, individuals and companies must experiment, learn from failure, and remain patient.
Generational expert Phil Gwoke addressed a key demographic shift, occurring now, that will have major consequences for organizations everywhere: the growing population of Millennials (those born between 1980–1995) will comprise half of the American workforce by 2020 and 75% of the global workforce by 2025. To prepare for a Millennial-driven workplace, Gwoke suggested that business leaders make sure organizational cultures and processes are aligned with this age group's values, namely customization, collaboration, choice, integrity, innovation, and efficiency.
Alan Beaulieu, economist and president of ITR Economics, painted attendees a bright image of future economic growth fueled by consumer spending. To make the most of the upcoming period of prosperity, Beaulieu suggested that packaging execs create top-notch training and retention programs, hire sales people and leaders, drive efficiencies with technology, lock in costs in early 2016, and plan for higher wages and energy costs.
PPC's next conference will take place Oct. 26–28, 2016, in San Antonio, TX. For more information, visit this link.
This email address is being protected from spambots. You need JavaScript enabled to view it.