Published: July 11, 2016
SPRINGFIELD, MA | The Canadian Committee of the Paperboard Packaging Council (PPC) deepened its efforts to address Canadian-specific manufacturing and regulatory issues, build relevant programing, and increase Canadian membership during PPC's recent Spring Conference in Miami, FL.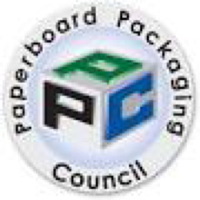 Comprised of a number of Canada-based folding carton manufacturers, PPC's Canadian Committee was formed in November 2014 to promote the Canadian folding carton market by engaging members in topics around legislation, sustainability, best practices, and industry data.
The committee's most recent meeting focused on Canadian-specific additions to PPC's industry exclusive folding carton data reporting. In 2015, with the help of the committee, PPC included a Canadian folding carton market forecast for the first time in its Trends Report, which is prepared by RISI. The 2016 Trends Report will feature a significantly expanded Canadian forecast. PPC also offers a Canadian Wage Survey, which allows participants to benchmark compensation levels against other Canadian converters, and the Canadian Market Flash report, which gives participants a snapshot of the state of the Canadian economy.
"PPC's Canadian committee has provided a platform for me to discuss key issues with other converters in similar situations," says Charles Parlagreco, chair of PPC's Canadian Committee and president of Astro Box. "As a part of this group, we are contributing to and gaining value from this vital resource to all Canadian folding carton manufacturers."
In addition to discussing data reporting, the Canadian Committee has also delved into regional and legislative issues such as changes in British Columbia's extended producer responsibility laws. The committee aims to form strategic alliances with other industry associations and organizations and also works to build Canadian membership in PPC to add new perspectives and resources that will maximize value for all.
"The Canadian committee is just one example of PPC's many special interest groups," says PPC president Ben Markens. "While PPC represents the North American folding carton industry as a whole, we are also dedicated to meeting the diverse needs of our membership."
This email address is being protected from spambots. You need JavaScript enabled to view it.