Published: December 05, 2013, By Catherine Winckler
StoryTrigger turns the package into the new content channel for today's health and wellness consumer
Every great idea begins with a simple "What if?" In the case of Switch United, it was a question that came out of the design studio's two decades' history with packaging and point-of-purchase (POP) for Nintendo of Canada and its multiplatform and branded content creation work for television producers and networks.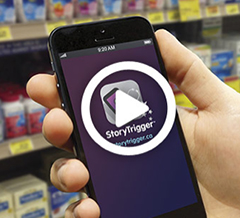 "What if the package could 'talk?'" the team posed to each other. "What if the package itself could become the next consumer 'network,' channeling contextually relevant and valued content to the smartphones and tablets of today's information-seeking health products consumer?"
For me, the question was even more personally relevant. What if I could actually see the fine print on these over-the-counter (OTC) medications in the same way I choose font size with my e-book; or better yet, what if I could watch an engaging 'how-to' video from a doctor so I get it right the first time and don't over-medicate, or worse yet, make a mistake while medicating myself or a loved one?"
I'm not alone in my concern. In the US, it is estimated that 125,000 people with treatable ailments die each year because they don't take their medications properly. Fully 30%–50% ignore or compromise instructions concerning their medications; and in tracking just one area—diabetes—it turns out that only an estimated 2% of the 347 million Americans with diabetes follow the necessary care recommendations established by the American Diabetes Assn. The number is as low as 30% for adherence to asthma medications.
On June 2, 1998, The New York Times identified non-compliance as the nation's "other drug problem" and things haven't improved since. In 2012, the cost of this non-compliance in the US alone was estimated by the Annals of Internal Medicine at up to $289 billion a year in direct and indirect costs, including the cost of additional doctor visits, emergency room visits, hospitalizations, additional medications, complications, disease progression, premature disability, and death.
StoryTrigger, launching in early 2014, addresses two aspects of these sobering statistics head on:
The need for initial easy-to-understand information on any consumer health or personal care product in order to make an appropriate purchase decision
Easy-to-follow information on product use and enjoyment
The technology is easy to use. Once downloaded from the Apple or Android stores, the free app allows the consumer to simply hold their smartphone or tablet up to any static package boasting the StoryTrigger icon. Immediately (through object recognition technology), the mobile device "recognizes" the package and an experience is triggered and delivered straight to the consumer's screen.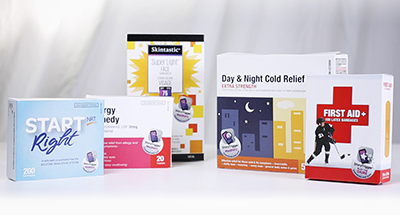 The package now becomes a network, delivering instant content such as "how-to-use" product videos, critical medical information, mini-games or fun product tie-ins, geo-located coupons, or links to geo-located services like pollen counts or UV ratings, audio instructions, or the global ability to read the pharmaceutical fine print in the font size and language of choice.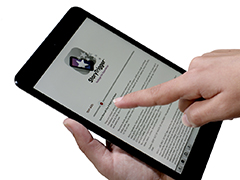 Key to every consumer's experience will be relevant, valued content created in consultation with the brands. For the package manufacturer, the app is an innovation to introduce to their brands. For the brand manager, it's a differentiator on the shelves and a valuable tool in the war against consumer non-compliance and misuse. For the consumer, it is valuable, shareable, and timely content that introduces the package as the gateway to information and entertainment. And because the information lives "in the cloud," it can be changed on the fly or integrated into a brand's seasonal campaign scheduling.
Just like Surprise Inside changed the world of Cracker Jack caramel corn in 1912, signifying something interesting inside every candy box, or Intel Inside assures consumers of a quality chip inside the computer today, or even how the Good Housekeeping Seal of Approval has connoted quality products since the early 1900s, the StoryTrigger icon will be used by brands and their creative agencies to guarantee curated, user-relevant, and valued content triggered off the healthcare package.
It's an idea that has been waiting for both technology and consumer acceptance of mobile to come together. Research and advisory company Gartner reports that smartphone and tablet sales will grow to over two billion by 2015. Augmented reality technologies are already being embraced by high profile consumer brands like McDonalds, IKEA, Wheaties, and Coke which are finding that blipps, snipps, zapps, and layars (among others emerging on the landscape) add interactivity to consumer campaigns.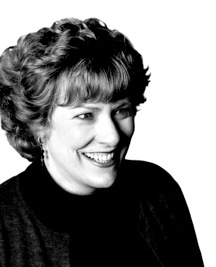 It's time for the healthcare industry to set its own standards for information and entertainment. Through initiatives like this technology, health and wellness brands will have their own new interactive packaging network with brand packages as the new content channels broadcasting the relevant information that today's health consumers demand, instantly on their smartphones and tablets.
Catherine Winckler is co-founder of Switch United, a digital innovation studio based in Vancouver, BC, Canada. She is also a partner in StoryTrigger Inc., building mobile solutions for brands to engage and interact with their customers from package to mobile screens.
This email address is being protected from spambots. You need JavaScript enabled to view it.