Published: February 29, 2012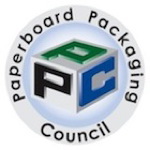 SPRINGFIELD, MA | The Paperboard Packaging Council (PPC) is pleased to
announce that Tap Packaging Solutions of Cleveland, OH, has joined the organization as a principal member.
Founded in 1906, Tap Packaging Solutions is a manufacturer of packaging and presentation products. The company manufactures folding cartons, rigid boxes, and photographic print packaging at its 180,000-sq-ft facility. Primary markets served include confectionery, food, pharmaceutical, and professional photography. Tap also specializes in foil stamping and provides product line management services.
"We're thrilled that Tap Packaging has joined the PPC family," says Ben Markens, president of PPC. "With their broad range of services and impressive legacy, we know their whole team can benefit from our diverse portfolio of benefits, including educational meetings, industry benchmarking reports, and networking opportunities."