Published: February 21, 2012
SPRINGFIELD, MA | The Paperboard Packaging Council (PPC) recently released the Trends: Industry Outlook and Market Data Report, an analysis of what lies ahead for the paperboard packaging industry. The report is a partnership of PPC and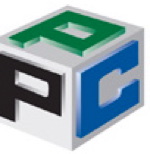 RISI, a provider of paperboard packaging industry market forecasts and analysis.
According to the report, although the recession is said to be over, the folding carton industry is still struggling, as are many consumers. Over the last decade, folding carton shipments have lagged about 2% behind overall growth in consumer spending on nondurable goods. Shipments are expected to begin to grow slowly by 2012 and then accelerate as we head into 2013–2014.
Other forecasts from include:
• Recent surveys show that consumers won't pay more for green products or packaging.
• Hardware packaging is predicted to continue to perform poorly over the next five years.
• By 2018 employment in the pulp, paper, and paperboard industry is expected to decrease by 35% and by 20% in the converted paper products industry.
• Since the growing number of empty nesters and seniors are the most likely demographic to eat dessert, dessert offerings are now trending toward indulgent fare, such as pre-made cake mixes and frozen pies, many of which come packaged in folding cartons.
• The three biggest trends for food packaging in the coming years will be new product labeling, increased marketing to the growing Hispanic population, and product downsizing, or the practice of quietly (and somewhat underhandedly) requiring the consumer to pay more for an item—not by raising the price but by selling less product in the package.
• Consumer demand for tobacco products has contracted markedly over the last decade, which has led to a sharply lower demand for folding cartons. This trend is expected to continue over the next five years, leading to continued declines in shipments as well.
• Over the next few years, it is predicted that paperboard packaging will benefit from increased introductions of microwaveable foods, while aseptic cartons will continue to replace metal can soup, sauce, and condiment packaging.
• Blister packaging is expected to soon comprise one of the fastest-growing sectors of pharmaceutical packaging. Its design is conducive to clinical, trial-size packs while its carton's flat surface allows for comprehensive labeling and enhanced visibility.
• To save money, cosmetics consumers are buying more kits that contain various components of an entire makeup routine or skin-care regimen. This trend represents an opportunity for the folding carton industry, as the majority of these kits are made from paperboard.
• The greatest growth in demand for folding cartons over the next five years will not be in the US but in the BRIC nations of Brazil, Russia, India, and China.