Published: October 11, 2013, By Tom Bezigian
Andy and I go way back, probably to 1990, when Andy was an engineer at Black Clawson Converting Machinery in Fulton, New York. SAM (Sung An Machinery) is an established Korean machinery company that started business in 1960 in the printing segment of the business, and has expanded into converting, laminating and extrusion.
---
Andy is installing a new pilot-sized line at their facility in Phoenix to demonstrate some of SAM's capabilities. It will be used for training, sales and development once it is finally installed some time later this year. The line will be able to make product about 900 mm (36") wide at about 610 mpm (2000 fpm). The line has three extruders for various coextrusion structures, as well as modular priming, coating and casting stations. They are using a Nordson/EDI coextrusion adapter to achieve various coex structures as well as an EDI edge bead reduction die. It will be able to make cast embossed film as well as extrusion coated and laminated products.
I was impressed with the ruggedness of the line, as the supports were as strong as any I've seen in industry. Another very positive aspect of the line that may go unnoticed is that in addition to HMI computer console which controls all the line functions, several "old-style" push-button type control panels are found on the line at each functional area to control certain line functions, such as splicing, tension control, etc. What I have found and as Andy pointed out, is that the "hard buttons" that used to exist on the old Egan CMR displays that allow you to certain critical functions with the touch of a button are now gone on modern HMI systems, and that it may take several screens on the new HMI systems to reach the function an operator may need to do quickly, such as change RPM. This loss of operator friendliness does not go unnoticed by end users, and SAM's dual operator control system fixes this design flaw found in other systems.
As with all SAM lines, the pilot line was pre-assembled and dry run in Seoul prior to shipment. SAM has three installations in the US as of this writing. I've attached some pictures of the line for readers to see.
For further information, contact Andy Christie, Managing Director, SAM NA,
31 County Route 59, Oswego County Industrial Park, Phoenix, NY 13135, 315-934-4365 or visit http://sam-na.com/index.php
Lab line overview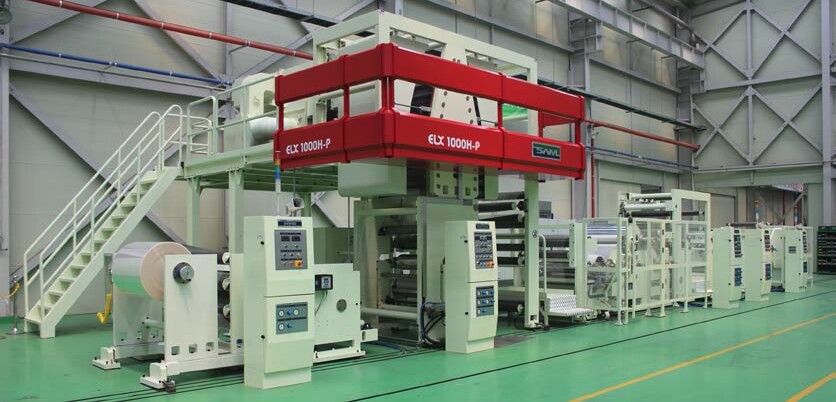 Lab line Modular Gravure Coating Trolley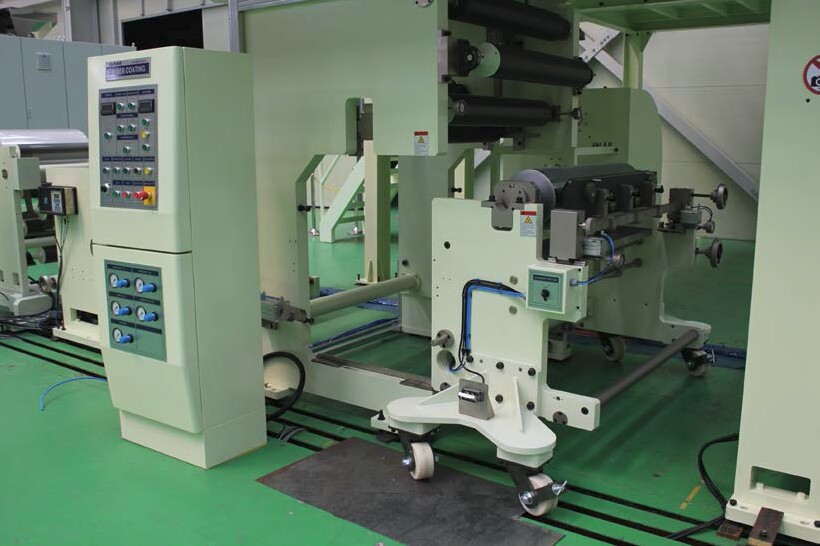 Modular Casting/Coating/Laminating Station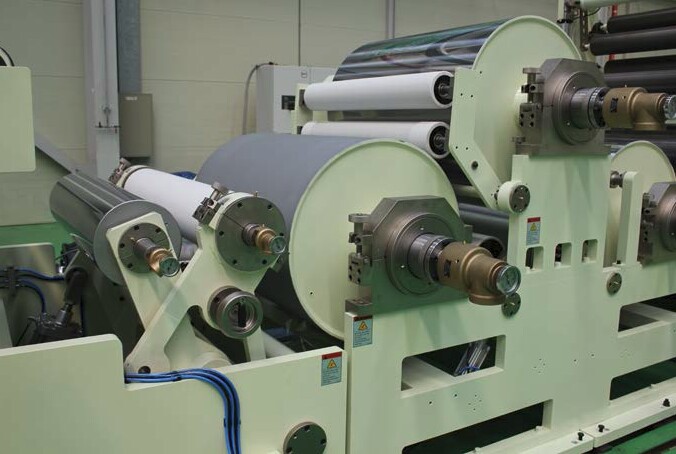 Nordon EDI Coex Block