Published: November 28, 2022
By Douglas B. Herr, Director of Sales, Folding Carton, BOBST
The vision of a sustainable future is one where fault-free folding cartons and corrugated boxes are produced by highly automated printing and converting lines controlled by centrally stored data and digitally connected throughout the entire value chain.
As we continue to move away from manual intervention to reduce waste-creating errors and speed up production, flatbed die-cutting technology must be optimized to allow for higher productivity and cost-efficient manufacturing of fibre-based packaging, so converters can respond with confidence to the market trends of today and tomorrow.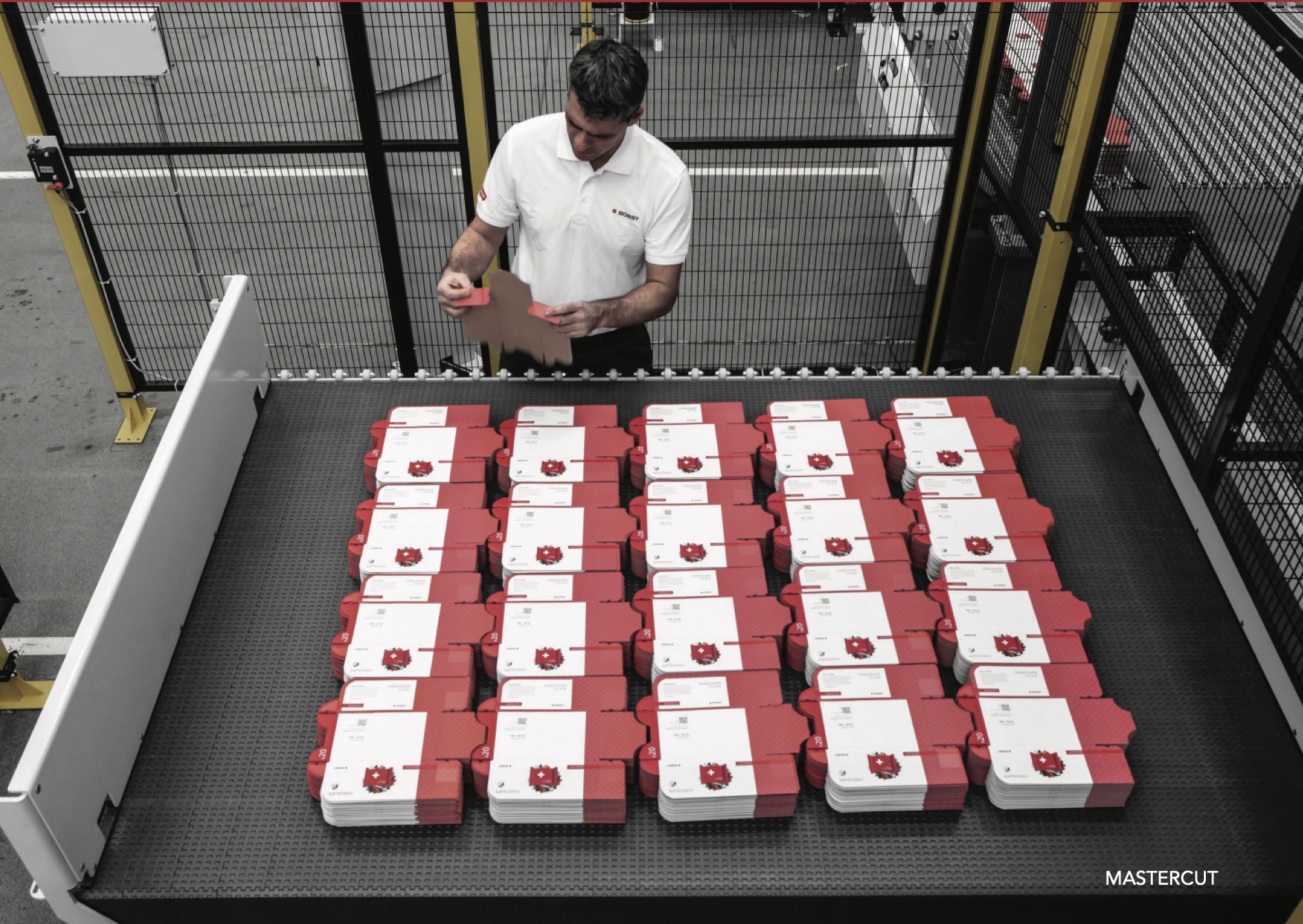 Market trends to consider
The packaging market is driven by a number of trends that influence the manufacturing of folding cartons and corrugated boxes.
The continued growth in e-commerce, the accelerating demand for sustainable packaging, and the request for faster time-to-market, mean converters are facing unprecedented pressures to deliver high quality at top speed in shorter runs with less waste, whilst also being equipped to handle new types of board with more recycled content.
E-commerce has changed packaging dynamics. The global market in 2022 is estimated to be worth $63.6 million having seen a sharp rise with annual growth rates of 20 percent between 2017 and 2021, according to the Smithers Report, The Future of E-commerce Packaging to 2027. However, this level seems to be calming down from the manic days of the pandemic to around 12.5 percent in 2022. Growth is predicted to continue, and even though this will be at a steadier rate of just under 10 percent CAGR, it still presents huge opportunities for printers and converters.
Coupled with the e-commerce trend is the "unboxing" experience, where consumers share the moment when they open the package with an online audience on social media. This puts the packaging on stage in front of thousands of potential customers, allowing them to evaluate both how it looks and how it performs.
Consequently, brand owners are constantly looking to improve this experience with memorable packaging that stands out, which is driving the trend for inside-outside printing.
Sustainability is at the forefront of every brand owner's mind as they pledge to lower their impact on the planet. Many are turning to fibre-based solutions in response to consumers' concerns over plastic waste and to comply with new legislation, which are increasing the demand for sustainable packaging solutions and putting more pressure on the supply chain. Shorter production runs and often changing designs are the order of the day, and this requires greater agility and higher productivity from the converter.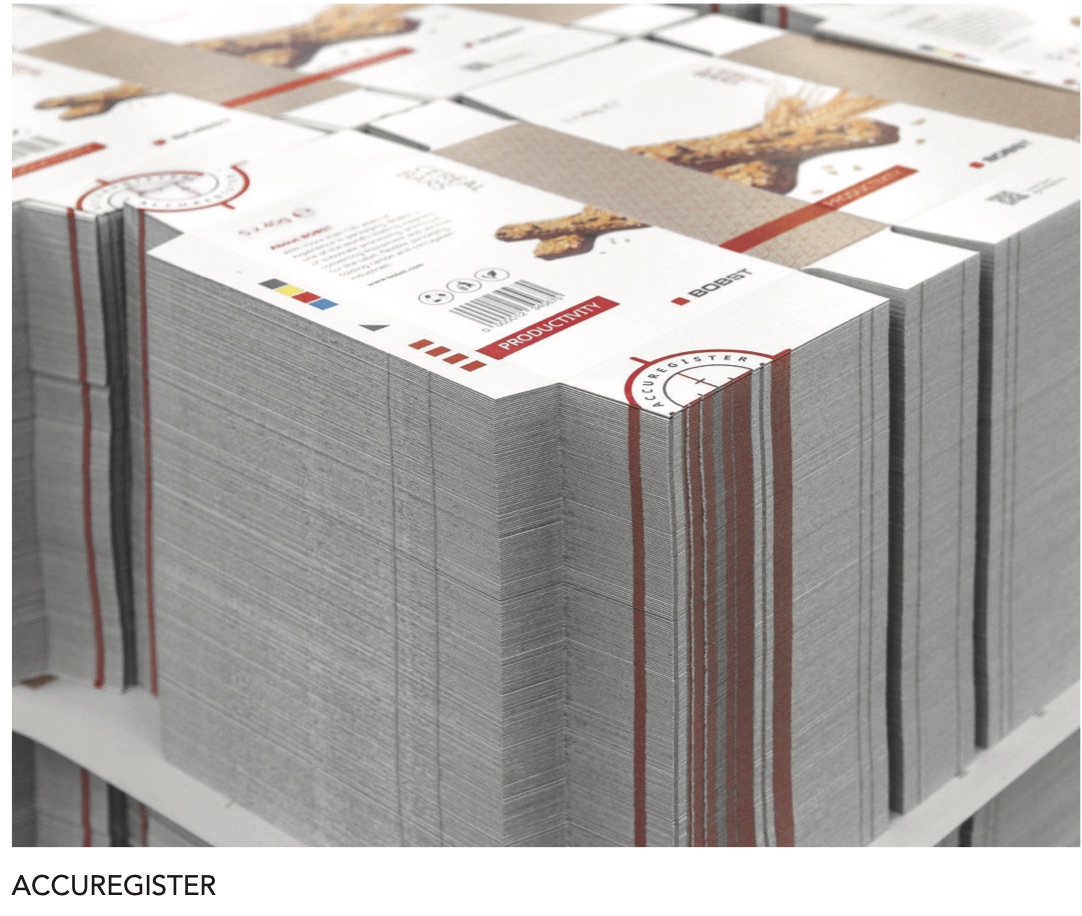 Productive, versatile and cost-efficient production
Today's die-cutting technology, whether it is part of an inline box-making solution or presented as a standalone machine, is built to offer exceptional cutting capabilities with minimal waste. Blanks must be precisely cut and in full register in order to pass the inspection and avoid being discarded.
Featuring a host of solutions that automated each function, from feeding to final stacking, large format converting lines that combine flexo printing with flatbed die-cutting are ideally suited to producing e-commerce solutions. They come with integrated 100 percent quality control inspection that closes the loop from artwork design to the final product, thereby reducing costly production recalls and consequently waste.
Some of the latest innovations in this space include more advanced feeder technology that reduces board compression by up to 15 percent, making it possible to handle lighter board types that lower the total weight of paper in each packaging unit, which minimizes the environmental footprint and cost.
Meanwhile automated setup functions can control and correct all parameters to cut down on the number of boards required to initialize each job and the time it takes to begin producing sellable output. We are also seeing new solutions that can die-cut a much wider range of board thicknesses, so folding cartons and corrugated boxes can be converted on the same machine for greater production flexibility.
For folding cartons, new automated cutting plate adjustment where a motorized micrometric system can center the thin cutting plate to the die has been developed to ensure the perfect match between the cut and the creasing positioning. This removes the need for the operator to perform the more usual manual alignment and allows settings to be stored for repeat jobs.
Meanwhile, offline quality control solutions, such as digital inspection tables, can proactively reduce make-readies and the time it takes to check the job to further boost productivity. By automatically capturing data, they can also enable production improvements through data-driven insights.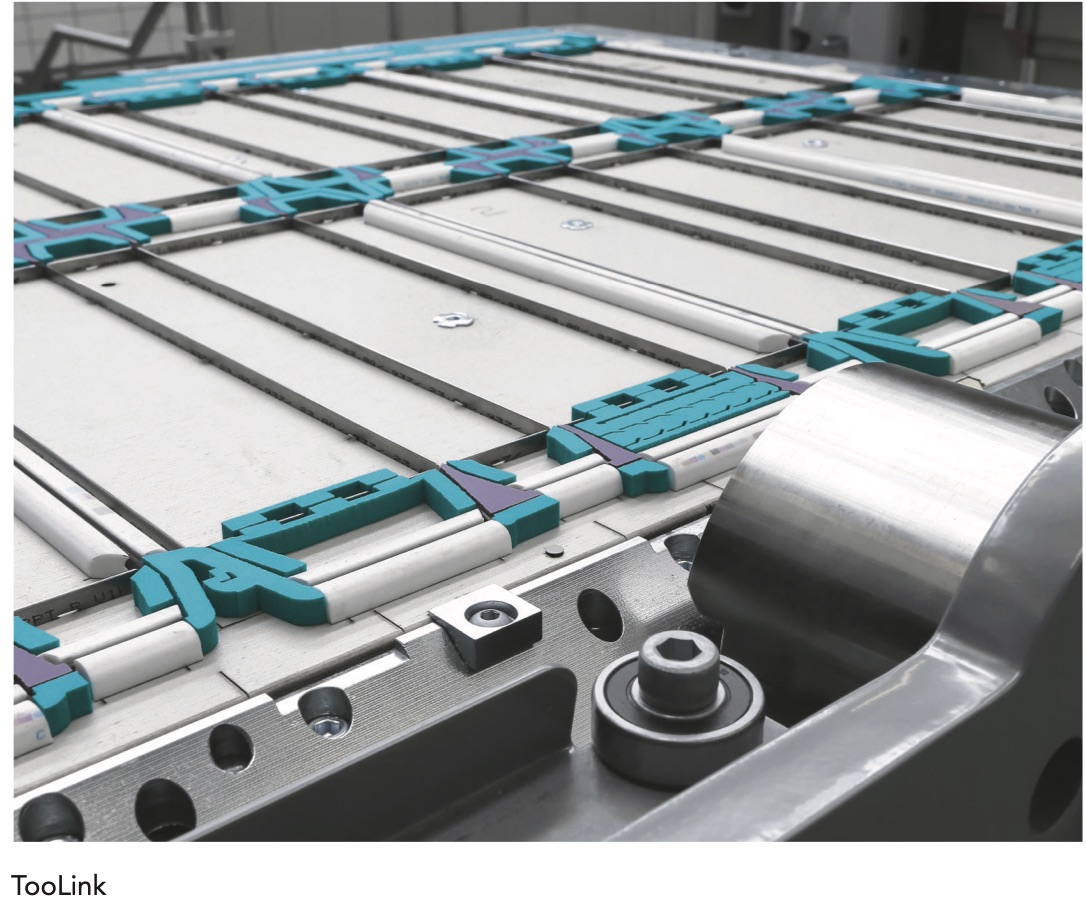 Connectivity is the future
As mentioned, the future vision of packaging production calls for the entire packaging value chain not only to be automated and digitalized, but also fully connected to give clear visibility of all processes to converters and brand owners alike. Remote job setup will become the norm using the data in the artwork PDF file to further shorten set up times.
However, efficiency is not everything; Quality must be high and at a consistent level, which is why every detail matters. Tooling is an often overlooked and under-estimated part of die-cutting but by investing in high performance tooling from certified die-makers, converters can ensure that their flatbed die-cutter reaches its true potential.
Furthermore, the tools can be connected with the machine via a chip, so that job data can be ex- changed in seconds, which will significantly reduce machine downtime during a setup.
Another advantage of full connectivity is the ability to constantly monitor each machine so preventative maintenance can be put into action to avoid potential issues that can affect efficiency and uptime. Only by having complete overview of the production floor through connectivity and data analysis can converters eliminate bottlenecks and eradicate waste to optimize their operation.
In conclusion
To meet the market challenges discussed, converters must implement high levels of automation to im- prove efficiency so they can increase the quantity of sellable production over time and reduce the cost per unit. They must also produce in a sustainable manner as demanded by consumers and brand owners as well as new legislative requirements.
With on-board automation shortening make-ready requirements and fulfilling faster time-to-market expectations, while connected and digitalized solutions are delivering controlled and sustainable operation, we are on the road to zero-fault production. This vision will in part be powered by innovative and versatile die-cutting solutions.