Published: March 08, 2022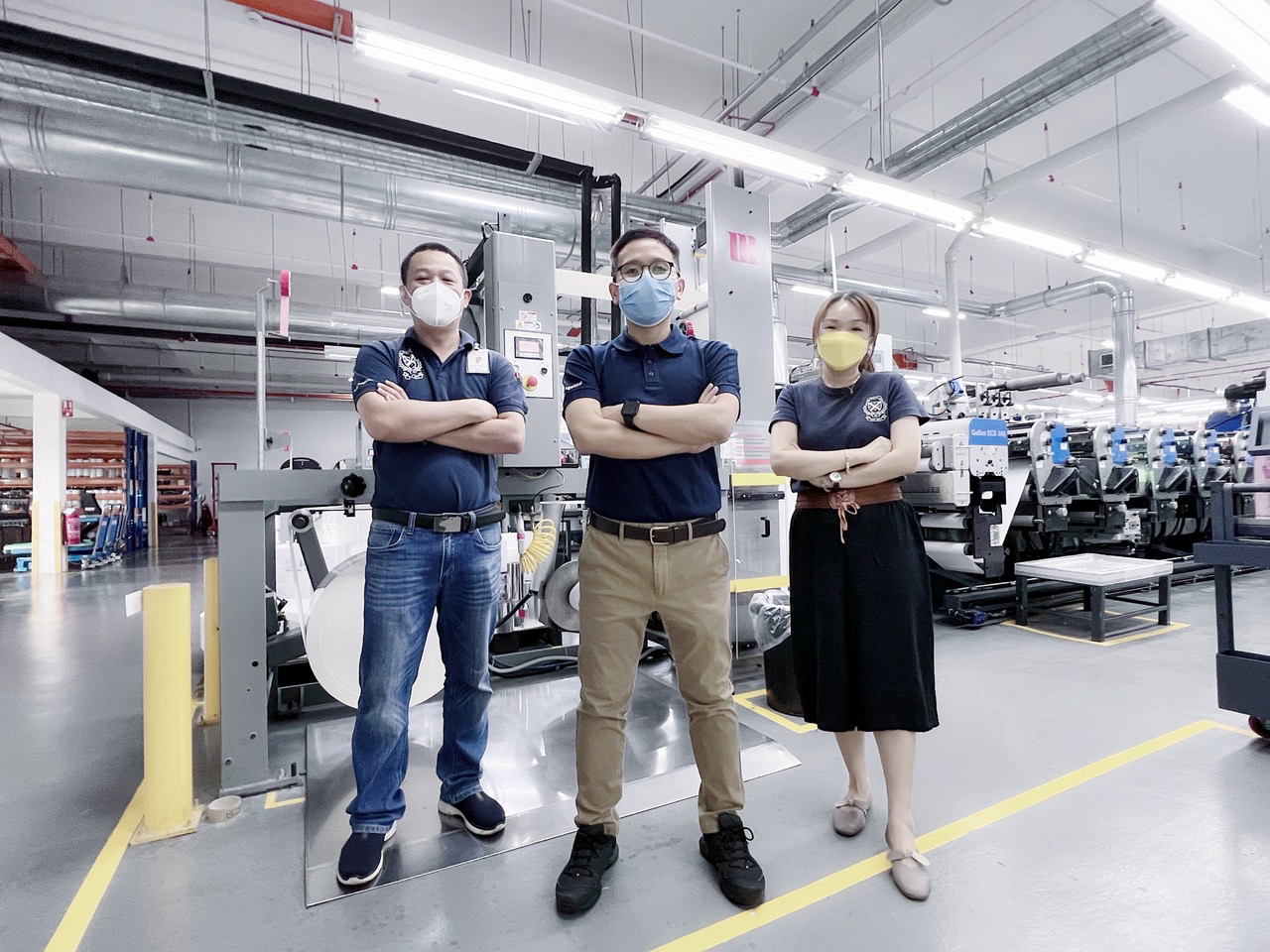 As with most manufacturers of capital equipment, the global pandemic and all that it has involved regarding travel restrictions, has forced Martin Automatic to innovate ways of working to keep its customers satisfied. Testament to the superior design of the company's equipment, which makes it relatively straightforward to commission, is a recent installation in Malaysia.
Mega Label, which began life as a small print shop in Johor in 1987 with one printing press and six employees has grown to become one of the country's major players in the narrow web market, with a variety of letterpress, flexo, digital and screen presses and a staff of more than 200. Today, the company supplies labels to the food, pharmaceutical, clothing and health care sectors. In 2011, the company opened an additional production facility in Selangor, Malaysia to cope with increasing demand and to shorten delivery times, and in 2012 set up a plant in Cambodia to fulfil the growing demand for textile labels.
The first Martin Automatic technology at Mega Label, which was installed in 2018, was an MBSC non-stop unwind/splicer and an STR automatic transfer rewinder, fitted to a 10-colour Gallus ECS 340 press. The Martins had an immediate impact on productivity and waste levels, saving around 5-10 percent of material and 5-10 minutes per roll change, making a significant contribution to productivity and profitability.
So effective was the Martin Automatic technology that Mega Label decided to order a second set of MBSC/STR machines in 2020 for their latest Gallus press, another ECS 340 – the only problem was that the Covid-19 pandemic had spread worldwide by then and travel had become virtually impossible.
Mega Label and Martin Automatic technicians set about creating a plan that would see the new equipment installed and running in commercial production in super quick time. To ensure all practical details were covered, a pre-installation video conference was arranged to review all drawings and instructions so that both parties were comfortable with their respective tasks.
With the global pandemic continuing to disrupt normal business practices, Martin Automatic is working to develop its remote support service further and will shortly be releasing installation videos to assist customers in locations that cannot be visited in person.
Learn more at www.martinautomatic.com.