Published: February 10, 2022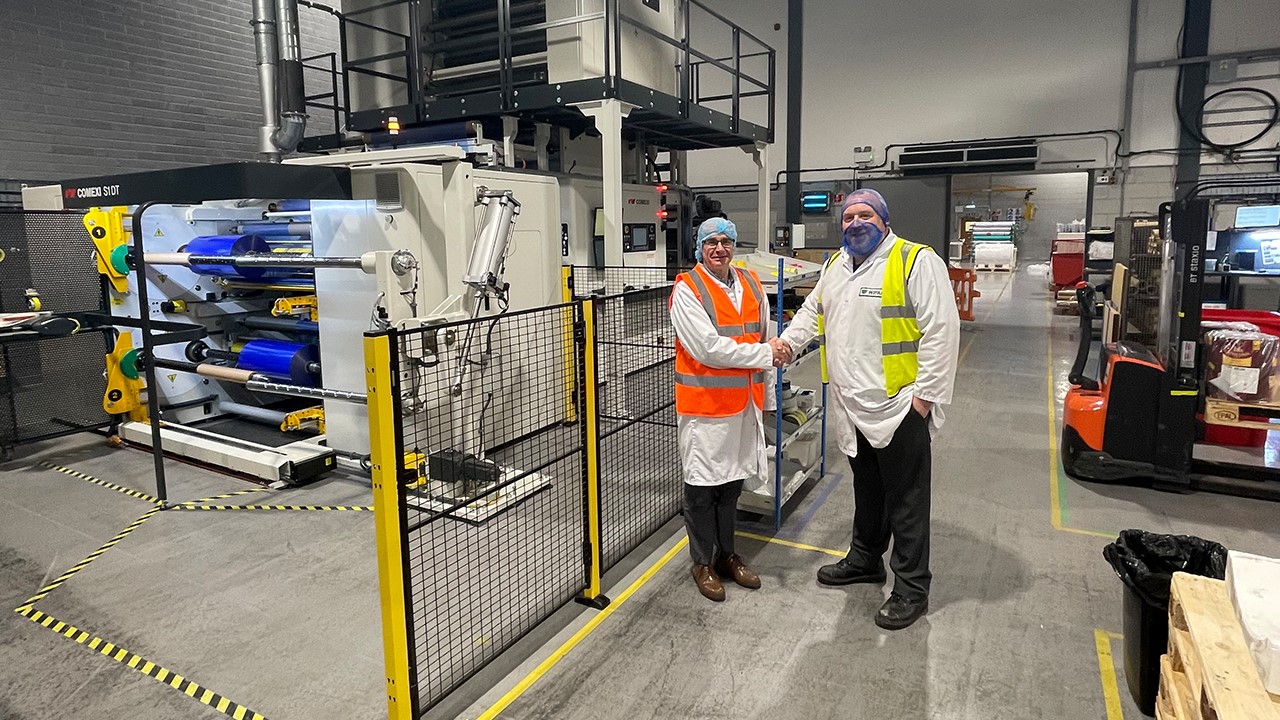 The innovative technology of Comexi, a global supplier of solutions for the flexible packaging printing and converting sector, translates into significant benefits for its customers. Wipak UK, a company specializing in the production of sophisticated, high barrier films for food products, has purchased a Comexi S1 DT slitter with double-sided laser scoring.
This investment will allow the family-owned company to further develop its sustainable packaging portfolio. Ramon Jonama, the Comexi Area Manager for the United Kingdom region, explains that this innovative technology patented by the company allows for saving costs regarding the addition of labels and includes perforation laser on both sides of the film for cost reduction, plastic savings and increased productivity.
The S1 DT slitter is one of the few machines installed around the world that can perform these sophisticated applications. Andrew Newbold, Wipak UK's Managing Director, comments that the inclusion of this machine in Wipak's largest project investment in the United Kingdom, which was announced in 2020, is key to production of packaging with a low carbon footprint, contains recycled content and is curbside recyclable. Comexi was chosen as the supplier due to its technical expertise and track record of supplying machines for the wider Wipak Group.
The Comexi S1 DT, with laser in-line, is a slitter which provides results in both quality and productivity, due to its state-of-the-art control elements and high degree of automation. Cores, knives, laser heads, photocells and almost every adjusting element of the machine are self-calibrating, as a result of an interactive and easy-going user interface. This automation gives the operator, without the need to intervene, the possibility to load the reel into the machine and deliver finished reels.
The turreted version is capable of performing jobs requiring a large number of output reels, and is also able to work with the thickest materials used in flexible packaging, including aluminium, wax and other special or complex materials. Furthermore, this machine includes Comexi's laser module. This system allows every converter to run any imaginable flexible packaging laser, including easy open, micro-perforations, windows, resealable and more. Comexi's in-line laser patented systems facilitate subsequent applications and processes, increasing productivity, capacity and customer benefits.
The Comexi S1 DT allows for a high degree of customization, as well as many automated options, such as splicing tables, automatic reel unloading, video camera inspection and label robotization of finished reels, thus fully guaranteeing complete system control and an exceptional increase in productivity.
Learn more at www.comexi.com.