Published: November 02, 2020
Baldwin Vision Systems has unveiled a new "Defender" suite of data-connected technologies to identify, track, and remove print defects.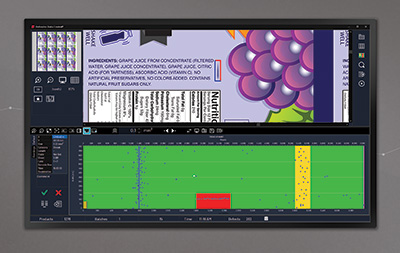 Specifically designed for wide web packaging substrates, Defender 100% Inspection™ is the foundation for the industry's most comprehensive defect tracking solution. Defender Data Central® and Defender Waste Manager™ combine to function as a seamless defect detection and tracking workflow.
The combination of technologies reportedly enables printers to easily deliver defect-free, perfect print quality to brand owners and print customers. Empowered with valuable production data and detailed print quality reports, printers can improve their processes and put more work through the press, reducing the need for additional presses or press time.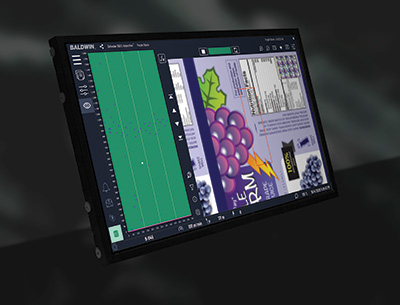 Defender 100% Inspection reportedly utilizes the industry's most advanced defect detection algorithms to quickly classify each defect, driving better print quality decisions. Self-learning algorithms monitor the capabilities of the press and automatically apply optimum inspection tolerances to each job.
Job settings can be quickly modified and saved. Manual fine-tuning makes it possible to reduce false or nuisance alarms by simply adjusting sensitivity levels for multiple defect types and different substrates. Modern, high efficiency, fan-cooled LED lighting reportedly delivers high intensity with greater image detail and low image noise.
Defender Data Central offers more intelligent print inspection by using the visual maps of each inspected roll. Quality control operators could analyze for defect distribution, count, and type. Out-of-tolerance areas are identified for removal, and job-based quality reports can be generated.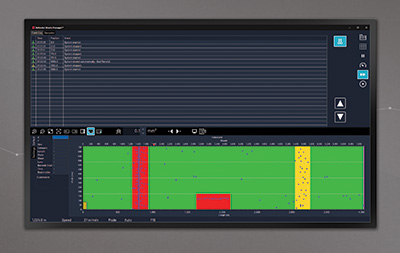 Defender Waste Manager can reportedly interface with rewinding, slitting, and sheeting equipment to automatically control when they stop/reject, allowing for fast and easy removal of defective material. Defect location data speeds up the converting process by allowing operators to fast-forward to the exact location of the defect within a roll.
For more information, visit https://baldwintech.com.