Published: July 22, 2019
By Mike Kerr, Executive Vice President and COO at Norkol, Inc.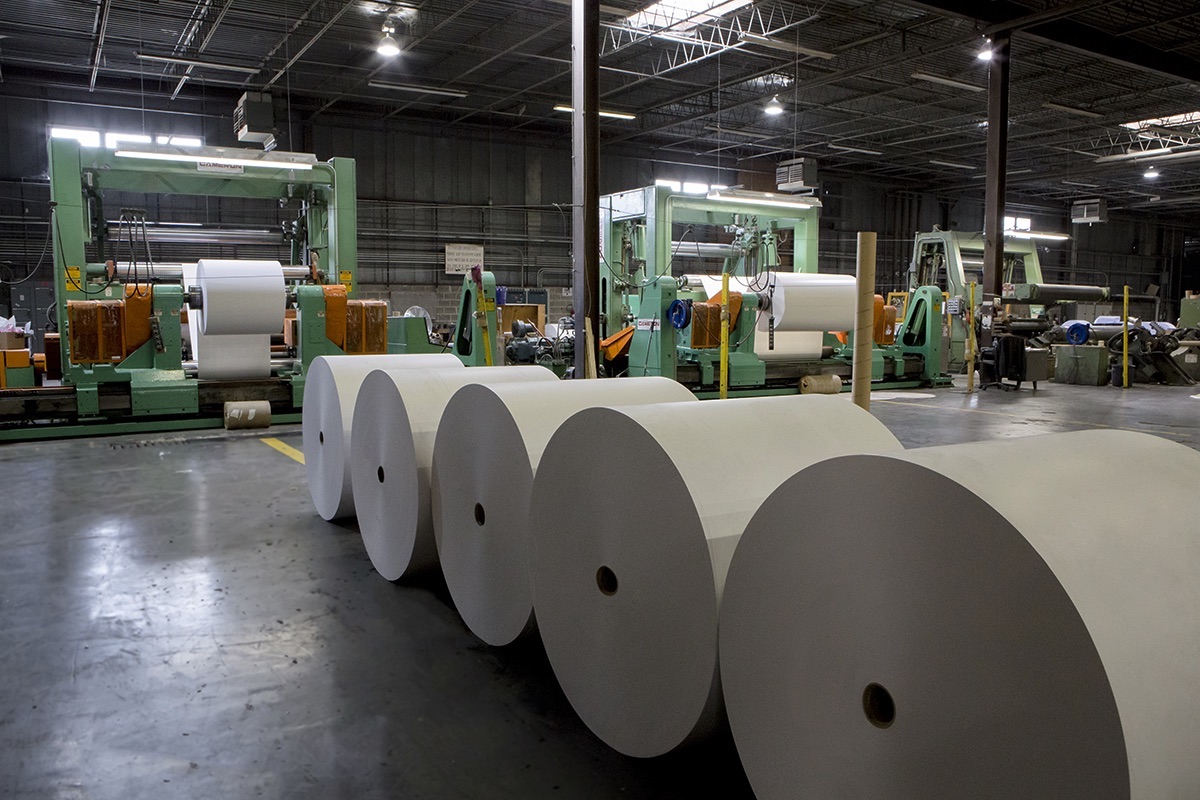 Reducing waste is a common goal of paper converters. The less damaged paper manufacturers send to a landfill, the more product is shipped off to customers instead by utilizing paper converters slitting and rewinding services. By using waste-saving winding strategies and technology, paper converters do more to increase sustainability and the value they offer to their customers.
Paper Reconditioning and Rewinding Reduces Material Waste
Transit damage is a fact of life for paper manufacturers. Something goes wrong, and an entire roll of perfectly wound paper is damaged and deemed unsellable. As an alternative, manufacturers employ the services of paper converters rather than having the entire roll tossed out. Paper reconditioning technology was discovered decades ago, and it can keep material waste from piling up. Though there are limits to what types of damage can be fixed, it is possible to recondition and rewind a large portion of that damaged paper into quality, usable product.
With precision winding and rewinding equipment, even reconditioned paper rolls can be custom-sized and wound with clean edges and uniform density. The more efficient paper converters can be in using rewinding to preserve damaged product, the more cost effective their services become. This benefits both converters and their customers, and makes converting services all the more accessible.
Waste-saving winding strategies are not only good for sustainability, they improve logistics, service and customer satisfaction. The ability to minimize wasted inventory keeps essential resources in stock for customers. Dozens of industries rely on paper converters to keep their own operations moving. Sudden disruptions cost these customers time and money, and sometimes harms important business relationships. Reconditioning and rewinding damaged product empowers converters to better protect their customers' supply chains.
Sustainable Winding Technology Helps Everyone Save
Of course, not all material waste is the result of accidental product damage. Trim is a natural part of everyday winding for the paper converting industry. The same winding processes that generate waste paper are also used to manage it. Winding and collecting trim helps paper converters sell and find other uses for tons of paper that are reintroduced into the value stream for re-pulping and the manufacture of new paper.
Advanced winding technology collects the maximum amount of trim so that nothing goes to waste. During the winding process, trim is vacuumed up into silos so the paper can be placed into bales for resale to paper manufacturers as a pulp source. Once re-pulped, the trim waste can be recycled into new paper. This process ensures that no matter the width of the trim waste, it can still be repurposed into perfectly usable paper product.
Converters that invest in efficient trim waste winding and collection aren't just helping the environment. They're offering better quality paper product to their trim waste customers. Additionally, all converting customers can benefit from the savings their vendors generate by repurposing trim waste as part of a cost-effective winding strategy.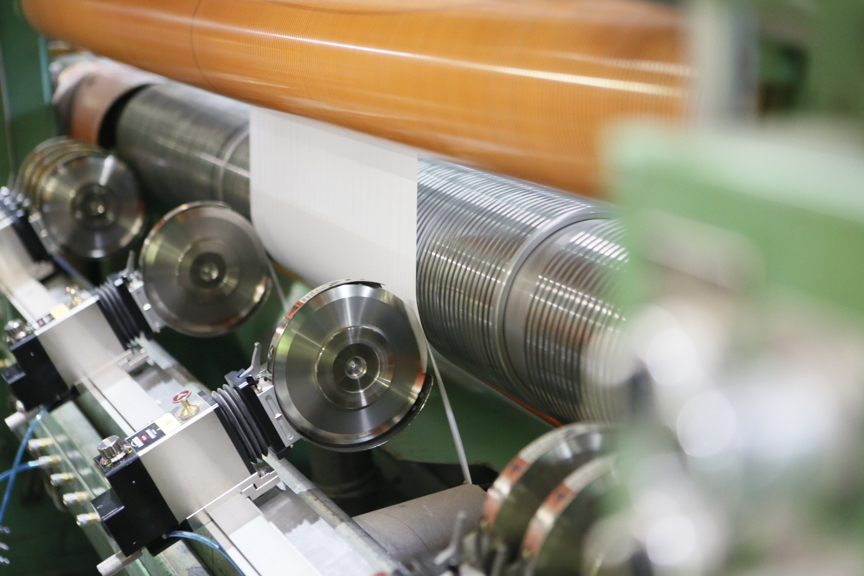 Reducing Waste with Streamlined Winding and Roll Resizing
Paper converters continuously look for ways to streamline their operation, just like every other industry striving for a leaner business model. In addition to sustainable converting practices, technological upgrades can take efficiency to the next level. It's the combination of waste saving processes and the latest converting equipment that substantially cuts down on internal waste.
An innovative converting arsenal can help converters do exactly that. For example, the most cutting-edge paper roll resizing machines can cut custom rolls without sacrificing the mill's original density characteristics. This type of technology provides an alternative to the traditional slitting re-winding process where multiple cuts on a parent roll are not needed. For these applications, precision roll resizing equipment provides even greater service alternatives to the customer other than other traditional slitting and re-winding methods.
State of the art paper converting processes provides an avenue to address product damage, and obsolete inventories for repurpose and use. Whether converters use paper reconditioning techniques, waste-saving winding technology, or streamline their entire operation with modern roll-resizing machines, their customers stand to benefit from the improved service and cost savings that results. Waste-saving strategies help everyone make better use of existing resources, and that's good for mother nature and the paper industry as a whole.
About the Author
Mike is the executive vice president and chief operating officer at Norkol, Inc. He and his team work hard to find sustainable, creative solutions to the packaging industry. Norkol is one of the largest independently owned converters of commercial printing and packaging papers companies in the U.S.