Published: January 27, 2012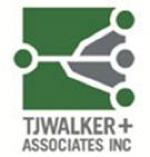 ROCHESTER, NY | Optimation and TJWalker + Assoc. have announced today their 2012 Web Handling Workshop schedule, to be held at Optimation's Media Conveyance Facility in Rochester. The workshops are led by co-instructors Timothy Walker and Dr. Kevin Cole of Optimation) and offer a half-lecture, half-demonstration approach. Upcoming workshops are as follows:
• Wrinkling and Spreading—March 20–21. Understand and eliminate wrinkles by cause, learn the correct use of spreader rollers.
• Winding and Roll Defects—May 8-9. Understand the critical variables of winding, learn defect causes and remedies.
• Web Handling Fundamentals—August 7-8. Quickly get an overview of what is web handling, get your questions answered.
• Nipped Systems and Laminating—September 11-12. Understand how to create uniform pressure, wrinkle-free nipping systems and curl-free laminates.
• Tension and Speed Control—November 6-7. Understand tension and speed control systems, learn to prevent roller slip and scratching.
"Our series of web handling workshops are one-of-a-kind, combining classroom seminars with on-machine demonstrations," says Walker "These workshops are held in a true engineering lab, not a hotel conference room."
Adds Cole, "We provide students with real-world training that will reinforce the principles and concepts that are discussed during the lecture. This hands-on approach allows them to take what they've learned back to their line, and work on any issues they're experiencing."