Published: September 21, 2017
OKLAHOMA CITY, OK | Maxcess, a global supplier of products and services for web handling applications, reports plans to unveil two new Fife sensors at Labelexpo Europe, September 25–28, at the Brussels Expo in Brussels, Belgium. The exposition will also feature new products from Maxcess companies Webex, Tidland, and Magpowr.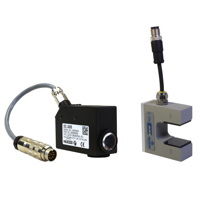 Shomari Head, global product manager of Fife Guiding, says, "With the release of the SE-26B Line Guide Sensor and four additional DSE Digital Sensors, we are entering a new era of sensing technology by incorporating LED displays, LED light sources, and data information from the sensor itself. In addition, the digital connection between our advanced D-MAXE Controller and the DSE sensors allows for automatic setup and opens the possibility of adding additional functions such as contamination alarms and more."
The new DSE Digital Sensors feature a built-in LED display, which displays web position, reportedly making setup easier and faster. The SE-26B uses an LED light source, resulting in 100,000 lifetime hours.
"Next to the new Digital Edge and Line Sensors, we are excited to showcase to our customers at Labelexpo our comprehensive product range covering all their web handling requirements, with winding, guiding, slitting, tension control, and roller solutions to match all their needs," says Francesco Cristante, general manager of Maxcess Europe."
This email address is being protected from spambots. You need JavaScript enabled to view it.