Published: July 10, 2015
MEQUON, WI | Jemmco, a supplier to the extrusion and web converting industries, has named Mike McGovern as its new midwest regional sales manager.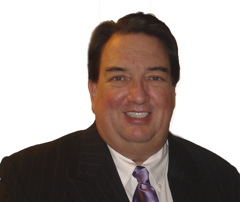 Company says in his new role, McGovern will utilize his extensive sales experience to drive growth and brand awareness of Jemmco's innovative solutions to the extrusion and web converting industries within his territory.
"The expansion of our sales team is a strategic move to significantly increase our ability to meet the needs of our customers," says Jeff Opad, VP of sales and marketing. "With over 30 years in the industry, Mike's wealth of sales management experience and industry knowledge has already made him an invaluable addition to the Jemmco family and to our clients."
Prior to joining Jemmco, McGovern worked as an account executive at Polyurethane Engineering Technical Co. In this role, McGovern reportedly increased national sales and expanded the company's reach into new markets. McGovern also served as national accounts manager at American Roller Company.
This email address is being protected from spambots. You need JavaScript enabled to view it.