Published: April 28, 2015
STILLWATER, OK | The Web Handling Research Center at Oklahoma State University announces the 2015 International Conference on Web Handling, June 8–10.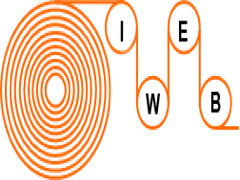 Papers will be presented on the following topics:
• Lateral Mechanics, Dynamics, & Control
• Longitudinal Dynamics & Tension Control
• Measurement Techniques & Sensors
• Out-of-Plane Dynamics & Web Flutter
• Slitting & Runnability
• Winding & Unwinding
• Wrinkling and Traction
• Web Handling Related to Printed Electronics
Also included will be keynote presentations addressing emerging areas.
The Conference is intended to be a forum for engineers and scientists from throughout the world interested in exchanging technical information on concepts and innovations in web handling.
The following types of contributions will be presented: fundamental analytical and experimental studies of web behavior, design methods which will improve the handling characteristics of non-ideal webs, industrial applications of web processing where innovative approaches to web handling are required in order to produce final products in cost-effective ways, and state-of-the-art surveys which benchmark the science as it exists today and project the goals of tomorrow
This email address is being protected from spambots. You need JavaScript enabled to view it.