Published: January 23, 2014
GORHAM, ME | Margaret B. Montalvo, CEO of The Montalvo Corp.,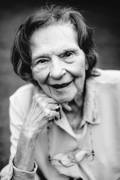 international manufacturers and suppliers of web tension control equipment, passed away on January 15, 2014, at the age of 93. She and her husband,

Edwin J. Montalvo Sr., co-founded the company. Edwin J. Montalvo Sr. passed away in 1985. Margaret Montalvo served as CEO from 1985 until her death.
Edwin J. Montalvo Jr. and Margaret M. Denham, Margaret Montalvo's son and daughter, are co-managing directors of the corporation, and management is headed by COO Robin G. Goodwin.
CONTACT COMPANY (mailto:This email address is being protected from spambots. You need JavaScript enabled to view it.)