Published: June 24, 2014
HATFIELD, PA | Simco-Ion, supplier of static control and web cleaning equipment for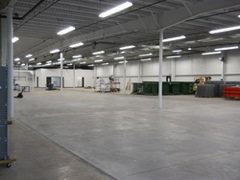 industrial and electronic markets, has completed a building expansion at its facility in Hatfield.
Company says increasing demand for its products has created the need for the expansion, which will encompass 15,000 sq ft of new manufacturing floor space to accommodate the company's growth.
The new building expansion will increase the total space to more than 75,000 sq ft. Use of the new space will include office manufacturing, storage, testing, and more. According to the company, not only does the expansion signify its continued growth in the market, but it also will create new jobs and opportunities for its community.
This email address is being protected from spambots. You need JavaScript enabled to view it.