Published: March 06, 2012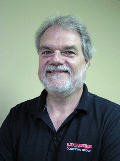 LAKEWOOD, NJ | Luminer Converting Group, an international pressure-sensitive label converter, reports it has taken advantage of the current down economic market to upturn its capabilities with a combination of staff additions and equipment installations.
The company has made major investments in both of its Northeast production facilities. The Red Lion, PA, facility installed an eight-color, multi-web press, increased personnel and added auxiliary inspection. This has improved its short-run, high quality process labels and added the capability to produce more complex multi-web peel and reseal constructions for both short and long runs.

Both the New Jersey and Pennsylvania facilities now benefit from a completely digital direct-to-plate prepress system. This has improved print quality and reduced platemaking setup time. In addition, Luminer also improved the quality and efficiency of its proof processes through the use of digital PDFs and color-accurate inkjet hard proofs.
Staff Additions
Luminer Converting Group has brought on board John Lubisco as quality assurance manager. John brings an extensive amount of quality management to our team. Through John's leadership, he has already implemented several effective programs to further improve Luminer's Quality Systems.

Steve Domeraski also joins Luminer's quality control team. Steve will be the quality tech at the Lakewood, NJ, facility. Steve has 20 years of experience in quality departments in the printing and packaging industry. He will be working toward the company's quality goals and to meet customer expectations.
Luminer also welcomes marketing associate Dan Goldstein to the team. He has been expanding and refining the company's marketing programs through new media outlets. Dan has developed new methods to better educate Luminer's current clients and prospective customers about various solutions to labeling issues.

Luminer recently acquired TAC Label Systems, Lake Ariel, PA, and brought on board Tom Algar, owner of TAC as a sales associate. Tom brings 30+ years of printing experience to the team. He will be working to drive sales in the Northeast.
Luminer's customer service team has been augmented with Ban Bazzoui. Ban has 20+ years of printing experience, a great sense of humor, and superior customer service skills.
Read PFFC's "Experience Speaks" interview with Luminer's president/CEO, Tom Spina. Click here.