Published: December 17, 2019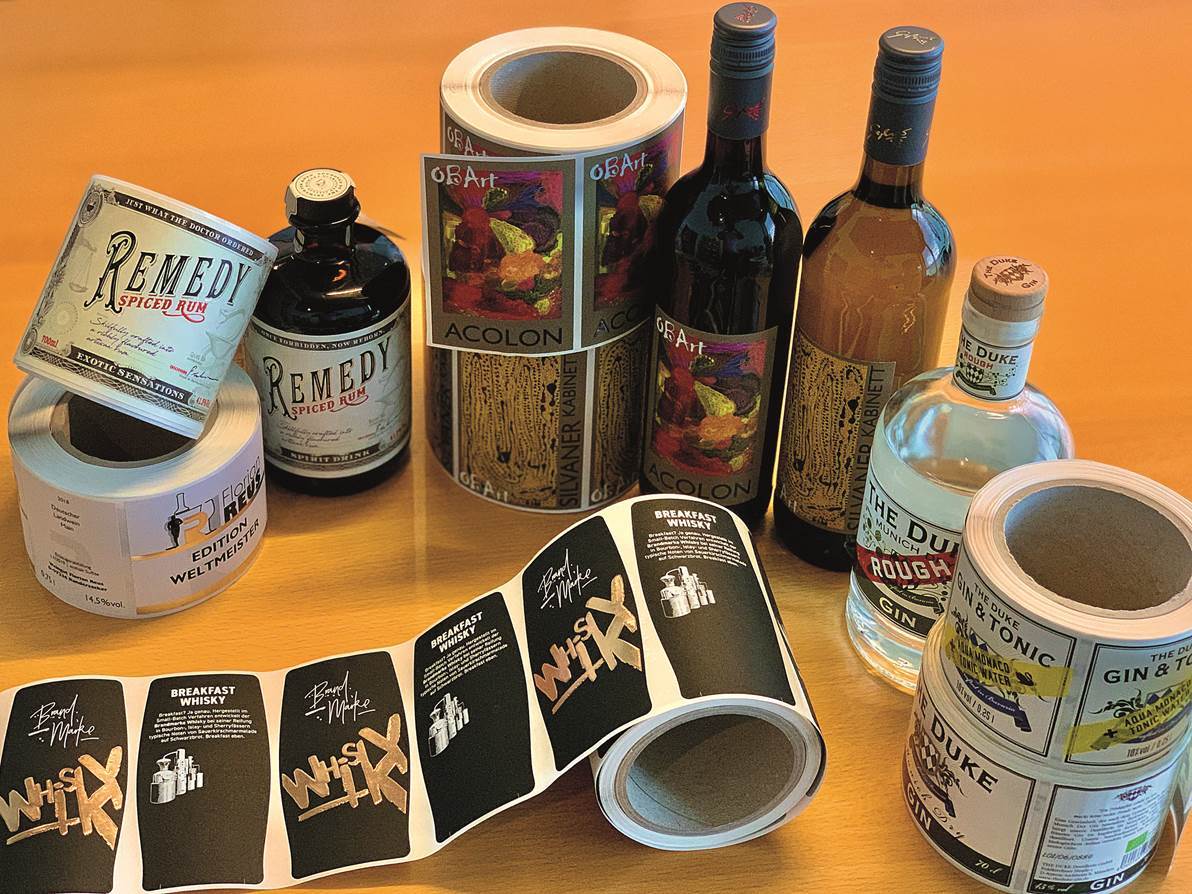 For label printer InForm Etiketten, sustainability and protecting the environment have always been a top priority – well before the 'Fridays for Future' movement began. It was also a key factor in the decision-making process when choosing a new printing technology. The label printer, based in Ansbach, Germany, was looking for a technology that would allow them to increase their production capacity and flexibility, as well as provide a sustainable and environmentally responsible approach to production. That is why in 2019, InForm Etiketten invested in a CX3, Xeikon's flagship product for toner-based digital print.
"Digital print is in a league of its own, enabling runs as short as a single unit as well as serial codes, numbering, the addition of addresses and low set-up costs. Today, it also allows high gradients – provided you have a state-of-the-art toner printer," saud Dr. Benjamin Rüdt von Collenberg, chief operating officer at InForm Etiketten.
The company made a conscious decision in favor of toner-based digital print as opposed to an inkjet-based solution. Firstly, the label printer is already working with a Xeikon 3300 system, meaning that operators are already familiar with the technology and handling of the machine. Secondly, toner-based digital print delivers a printed image that is closer to offset and of a higher quality than any inkjet solution is currently able to achieve. Thirdly, dry toner can be used on a wide variety of different materials, eliminating the need for pre-treated substrates required in inkjet printing. Another benefit is the fact that the toner is safe and expressly suitable for printing labels for the food industry, which represents a large part of InForm's customer base. The ever-decreasing lot sizes in label printing were a further reason for strengthening the company's digital capabilities. The short set-up times enable InForm Etiketten to fulfil the demand for short, personalised runs in an economically viable way.
A business for powerful labels
"Every industry has its own specifications, which play a vital role in the design and production of high-quality labels and which we adapt to individually. The chemical industry places great emphasis on resistance and adhesive characteristics, whereas the food sector focuses on migration, conformity, sustainability and high image quality. Labels for wines and luxury spirits are design objects, required to carry emotions through high-quality finishing. We have the right attitude and the right technology, particularly with digital print," said Rüdt von Collenberg.
For more information about Xeikon, visit www.xeikon.com and www.flintgrp.com.