Published: May 03, 2016
CHICAGO, IL | Entrance passes for K 2016, The World's No. 1 Trade Fair for Plastics and Rubber, can now be ordered on-line at reduced rates. The event will take place October 19–26, 2016, at the fairgrounds in Düsseldorf, Germany.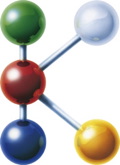 The on-line price for a one-day ticket is €49 instead of €65 on show site and a three-day ticket is available online for €108 instead of €135 purchased at the show. The eTickets ordered on-line can be printed at home and will be converted into badges at the turnstiles on show site.
Show organizer Messe Düsseldorf says the K 2016 entrance passes can be used as a free public transportation ticket on all buses, streetcars, underground trams (U-Bahn), urban railways (S-Bahn), and German rail service within the Rhine-Ruhr regional network (VRR) of Düsseldorf and the Rhine-Sieg (VRS) transportation network which includes the neighboring cities of Wuppertal, Krefeld, Dortmund, Bonn, and Cologne.
In addition to the entrance passes, the website is said to offer many other useful tools for visitors and exhibitors alike such as exhibitor product information, industry-specific news and hotel and travel tips. Exhibitors can also use the K 2016 portal to process their orders online. All these tools are available in German and English.
This email address is being protected from spambots. You need JavaScript enabled to view it.