Published: March 16, 2016
CHICAGO, IL | The organizers of K 2016, The World's No. 1 Trade Fair for Plastics and Rubber, report that the Science Campus will again be a feature at the event after its successful debut in 2013. At this special forum, scientific organizations will provide an overview of activities and results with the objective to further intensify the dialogue between research and industry.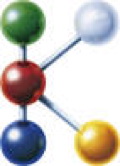 Supplementing the presentations of universities and colleges, institutes, and sponsoring organizations, the Science Campus will focus on four key themes defined by the K 2016 Innovation Circle—a panel consisting of experts from science and representatives of the K 2016 Exhibitors' Council. K 2016, organized by Messe Düsseldorf North America, will take place from October 19–26 at the fairgrounds in Düsseldorf, Germany.
Four key topics will be the focus at the Science Campus Center will be innovation drivers of global change focusing on resource efficiency; Plastics Industry 4.0; new materials; and lightweight engineering. The Science Campus offers exhibitors and visitors the chance to gain a concentrated overview of scientific activities and findings in the plastics and rubber sector and promotes a knowledge exchange between companies and universities.
Scientific training in macromolecular chemistry and plastics technology will also be important themes. Scientists of the K 2016 Innovation Circle and teams from their institutes will prepare the key themes and present them in different formats. Expected to have a lasting impact on the sectors' market development in the coming years, these themes will not only be the focus of the Science Campus but will also be reflected in the presentations of the exhibitors, the special show "Plastics Shape the Future," and the Innovation Compass.
At the show, more than 3,000 exhibitors from all continents will showcase their latest developments in the fields of machinery and equipment for the plastics and rubber industry, raw materials and auxiliaries, semi-finished products, technical parts, and reinforced plastics products. Approximately 200,000 trade visitors from all over the world are expected to attend.
This email address is being protected from spambots. You need JavaScript enabled to view it.