Published: November 27, 2018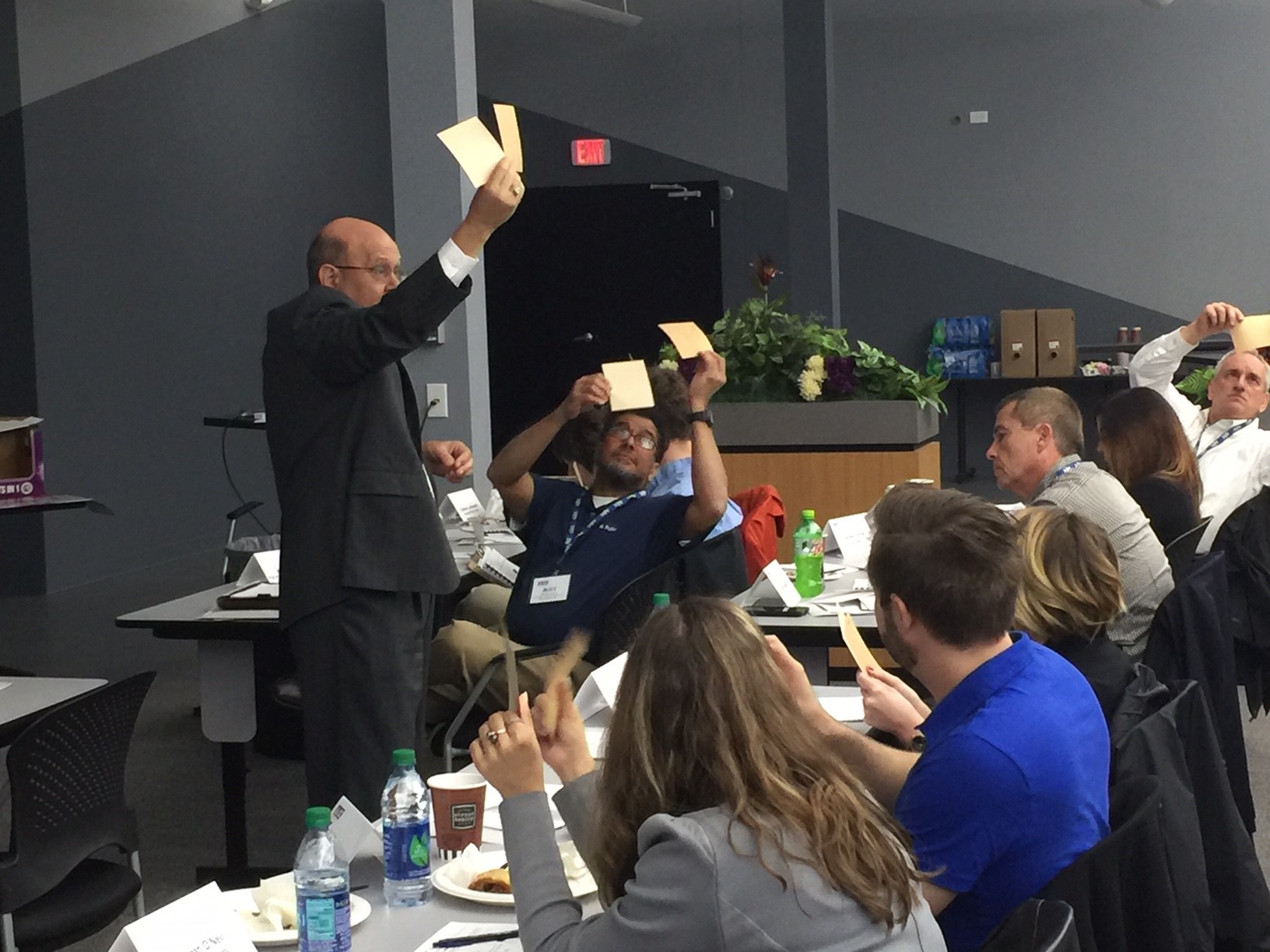 ALEXANDRIA, VA | AICC, The Independent Packaging Association, is once again offering its popular Corrugated Packaging Fundamentals Seminar, April 30-May 1, 2019, at President Container in Middletown, N.Y. The seminar gives attendees the opportunity to understand everything corrugated, from raw material choices to end use.
AICC relies on members to host many of the seminars offered around the country to enhance the learning experience of attendees. This seminar will take place at President Container and include a tour of the facility.
"Corrugated Packaging Fundamentals offers many hands-on activities to bring skills to a new level," says Taryn Pyle, AICC director of education and leadership development. "This seminar brings packaging professionals from across the country together to learn and test their understanding of topics critical to the success of independent corrugated converting plants."
Seminar topics include:
Containerboard Substrates & Applications
Manufacturing Variations
Sustainability
Package Design
Prepress
Printing & Converting
Instructors Dan Malenke, president, PKGPRO, LLC, and Ralph Young, AICC corrugated technical advisor, bring nearly 50 years of experience to the lectern and hands-on activities offered during the course.
Malenke is an accomplished practitioner, solutions provider, educator, and author with extensive coast-to-coast and international experience in leading technology-rich seminars for the printing and packaging industries. He is particularly adept at creating synchronous courses of study from highly fragmented parts. Malenke holds bachelor and master's degrees from the University of Wisconsin-Stout and an Ed.D. from the University of Minnesota.
Young serves as corrugated technical advisor to AICC members and is the wisdom and expertise behind ASKRALPH. With a bachelor's degree in forest management and an MBA, his entire corporate career is in the forest products industry. Companies include Champion International, Georgia-Pacific, International Paper and Mead Containerboard. Young is a well-known speaker and expert on the technical aspects of corrugated packaging and box engineering.
"The two days spent with Dan Malenke and Ralph Young at the Corrugated Packaging Fundamentals Seminar were packed with as Dan would say 'soup to nuts' information about the corrugated process from paper making to printing and finishing. They also shared valuable industry data, resource information as well as future trends so that the fundamentals learned would be the foundation for a better understanding our packaging industry," says Laurie Green, Independent Paperboard Marketing.
Registrations received on or before Friday, March 1, 2019, will receive the early bird rate of $1,095.
This email address is being protected from spambots. You need JavaScript enabled to view it.