Published: April 30, 2005, By PFFC staff
Narrow Web Machinery, Accessories, Services
Treater Enables RFID Label Converting
Enercon Industries Corp. , Menomonee Falls, WI; 262/255-6070; enerconind.com
The Plasma3 atmospheric plasma treatment system can be integrated within the production processes of manufacturers of passive and long-range battery-tag RFID systems operating in the UHF and microwave frequency bands. System's cleaning, etching, and functionalizing surface treatment process enables manufacturers to optimize tag transmission levels while significantly improving productivity and tag yield, company says.

---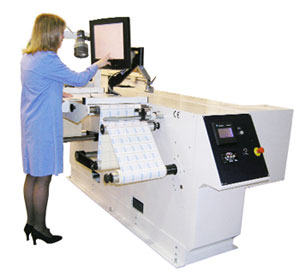 Inspect, Rewind Easily
Ashe Converting Equipment, Ipswich, Suffolk, UK; +44 1473 710912; ashe.co.uk
The Emerald 100% stand-alone narrow web inspection rewinder incorporates state-of-the-art line scan camera technology for full roll scan in one direction, with the ability to edit faults while running at speeds to 250 mpm (scan and reverse speed). Said to be easy to use, system is supplied with all AC digital drives and high-specification PC. Equipped with precision closed loop tension control and guiding in both directions.

---
Print Labels, Tags
Primera Technology, Plymouth, MN; 763/475-6676; primera.com
LX800 is a high-performance ink jet color tag and label printer that produces full-color labels and tags onto media as small as 1.5 in. wide and 0.75 in. long to a maximum of 8.25 in. wide and 24 in. long. Print resolution is 4,800 x 1,200 dpi. Applications include prime labels, box-end labels with photos or graphics, and a variety of other retail, office, or industrial labels. Substrates can include matte-finish, semi-gloss, and high-gloss materials.

---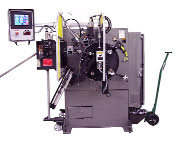 Start Glueless with Turret Rewinder
CTC Intl., West Caldwell, NJ; 973/228-2300; ctcintl.com
Company introduces a glueless start version of its "Small Wonder" automatic turret rewinder. New model uses a tucking system to start the winding of small rolls of labels automatically without the need for core glue. Machine also is available in a coreless version that can start the winding directly on an airshaft. Operates in-line with a press, allowing single-pass, nonstop roll label production. Also adaptable to jobs requiring off-line finishing.

---
Register System Gets Smarter
Gidue Intl. , Turate (CO), Italy; +39 (0) 29668181; gidue.com
Company offers the Intelligent Register for the E-Combat Model press as an enhancement to its ARC (Automatic Register Control). Available on new E-Combat presses or as a retrofit, system incorporates a final sensor that allows full register-to-register production said to enable the press to perform register setup automatically without operator intervention. New software allows press to detect register behavior automatically on different substrates.

---