Published: February 14, 2022

Precision, narrow width slitting has been Metlon Corporation's niche in the converting industry since 1947. Included in that niche was also accepting custom slitting jobs that other converters couldn't successfully complete as well as solving problems alongside prospective customers that landed Metlon long-running jobs and long-standing relationships. Metlon's work ethic of providing consistent, quality production and service along with efficiency, coupled with its engineering prowess, have helped them weather storms – economic downturns and pandemics – while keeping standards high and their clients satisfied.
More than twenty years ago, for example, Metlon acquired a new customer as a referral from a competing converter that was not interested in this specific job.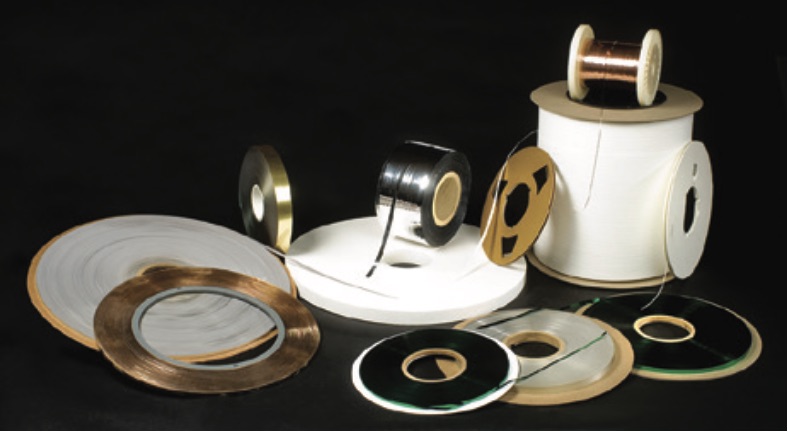 While Metlon has the capability of building and re-engineering its own machines to meet customer specifications, this new customer didn't require re-engineering. Instead, meeting its' specifications meant adhering to strict federal regulations, and the tedious process of sampling and carefully documenting each roll in every production run.
Essentially, this required cutting a 12" long sample from the end of each 9mm and 12mm coil being slit from non-woven filter paper. The samples are labeled to match the coil's labeling and inserting it into plastic sleeve bags. The samples are sent to the customer for the incoming QC testing.
In this case, the initial set up of the job according to specifications, together with its special sampling, labeling and packaging became a repeated process with each supply roll scheduled to run. Understandably, this client wanted to verify Metlon's ability to meet their industry and federal quality standards as well as their deadlines. Metlon met the client's demands and passed the on-site inspection. Time-consuming, but not complicated, the sampling and labeling process doubled the production time.
The demand for this product has increased three-fold over the last two years Metlon's production was checked for quality and efficiency at the outset, and again fifteen years later, with its production output critically ramped up, and, also at a time when material and employee shortages became issues. Nevertheless, Metlon has maintained its production efficiency with the new volume mandate, along with its quality, and meticulous record-keeping.
Meeting production and service needs has been a source of pride for Metlon, especially when its work addresses a critical need.
Website: www.metlon.com/custom-slitting-converting