Published: October 06, 2020
J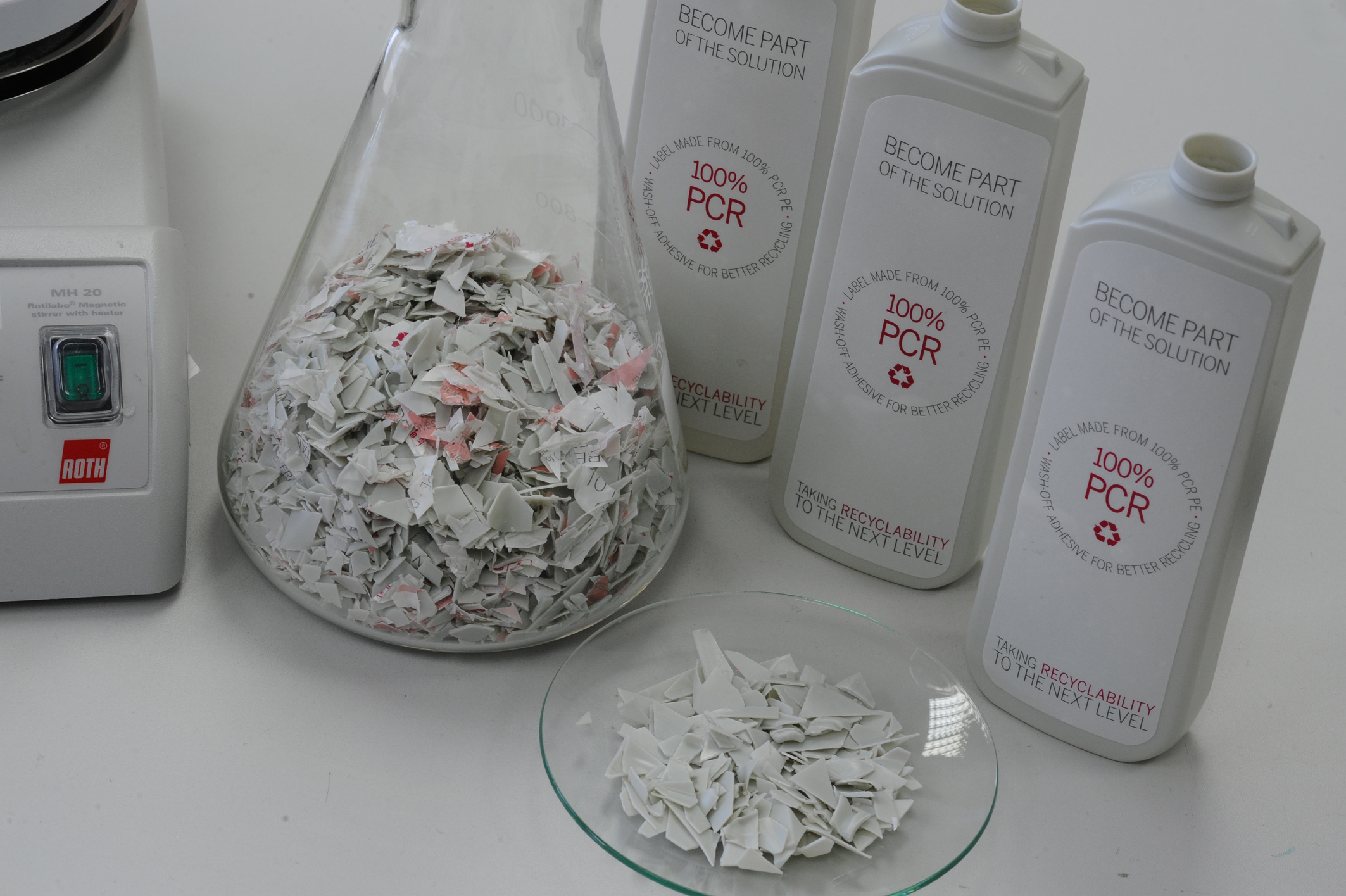 ust one month after receiving the German Packaging Award, one of the world's first PE labels made entirely from post-consumer recycled material and special wash-off adhesive has now also won the "Green Packaging Star".
The joint entry by schaefer-etiketten, Polifilm Extrusion and HERMA Self-adhesive Materials has received the Austrian award in the "Sustainable Production Processes" category. There were about 80 entries for the four different categories. The "physical" presentation of the awards and the tribute to the winners will take place during Fachpack 2021 in Nuremberg.
The "Green Packaging Star" is a joint initiative between the trade journal Kompack, Packforce Austria and Altstoff Recycling Austria (ARA).
"Our joint project shows very clearly how recycling processes can be optimised at relatively low cost, especially with plastic packaging, and how products – in this case labels – can be produced with practically the same utility value as a similar product made from new PE granulate," says Volker Hurth, Key Account Manager Cosmetics at schaefer-etiketten.
The innovative wash-off label adhesive 62Rpw from HERMA reportedly ensures that labels from polyolefin packaging (PE/PP) can be washed off again under suitable washing conditions without leaving any residue. In this way, adhesives and printing inks could simply disappear from the flow of recyclable materials.
For more information, visit https://www.herma.com.