Published: August 30, 2021
At the end of April – June quarter, UFLEX announced a host of noteworthy products and solutions, across its businesses that are set to make packaging a better experience for brands and consumers alike, especially in the wake of changing trends in packaging.
Flexible Packaging Business
Paper based structure for aesthetically rich look pharma packs: To enhance the look & feel of pharma packaging, the flexible packaging business replaced conventionally used high metal content foil & poly structure packaging in Vicks Action 500 with paper structure comprising of 40 GSM OLB paper, LDPE and Foil. This packaging format uses emerging high energy curing chemistries for delivering high performance, low migration product system that supports cross-linking of inks & high gloss coatings. The cross-linking reactions ensure scratch resistance, chemical resistance & colour fastness. The overall process being environment friendly with no carbon dioxide emissions outshines the traditional process in which solvents are used;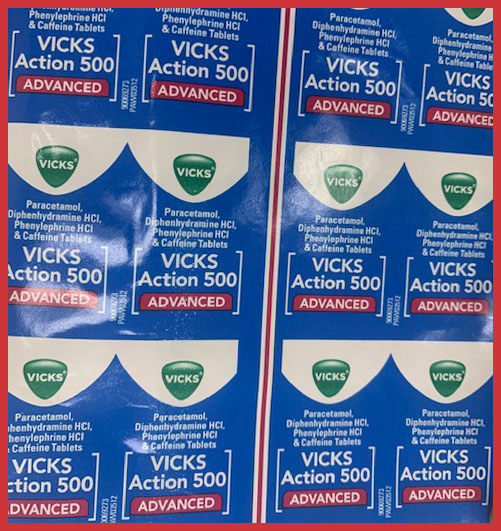 Material reduction at source with three-ply stand-up spout pouches for large quantity liquids: Spout pouches formats have gained worldwide acceptability for packaging due to their multiple attributes such as convenience, easy storage and dispensation, and cost reduction in transportation. The recent development for Wipro Softouch Fabric Conditioner has a 3-ply structure of Polyester combined with the virtues of BON (Bi-axially Oriented Nylon) & Natural Poly against the earlier conventional 4-ply structure, thus enabling material reduction at source. With a wider gusset at the base, this combination gives strength to hold large quantity of liquid and has successfully replaced the earlier structure in meeting sustainability standards as well;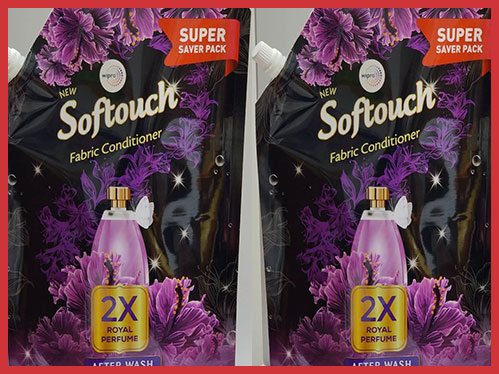 Chemicals Business
PU resin for 1K matt coating: The newly launched PU resin for 1K matt coating FLEXPAK 2765 offers an excellent matt finish on the surface of printed PET and BOPP films. This coating resin offers high heat and chemical resistance due to its high cross-linking densities that lend an enhanced look to the pack and builds an instant connect with the consumer. While there is an increased focus on safe food packaging that meets recyclability and sustainability goals, FLEXPAK 2765 PU resin meets high-quality performance standards, as per the packaging demand;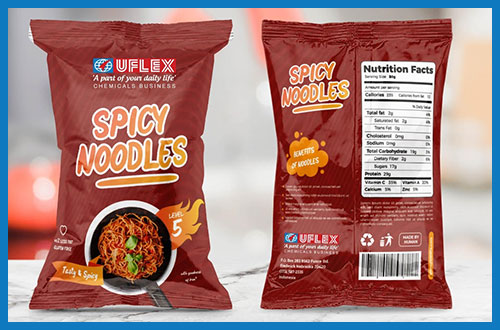 Water-based adhesives with numerous features for high-speed mono carton making machines: Water-based synthetic adhesive technology FLEXBOND SF WET LAM–1178, another new launch by in this quarter, is designed for side pasting and inner liner pasting in cartons and can be used on all standard nozzle/roller applicators. This adhesive is recommended on various laminated substrates like BOPP, PET and also on Metalized PET with paper board; and is designed for 'side and bottom sealing of mono carton' compatible with automated high-speed mono carton making machines;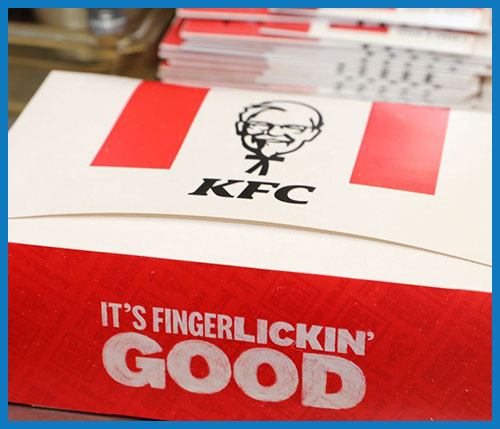 Holography Business
Holographic Lidding Foil with special invisible ink to arrest counterfeiting in pharma packs: To prevent pharma brands from the menace of counterfeiting, UFLEX Holography Business has developed Holographic lidding foils with a special invisible ink. This novel offering increases the degree of difficulty and prevent duplicity but at the same time make it viable for the current application set-up at the user end. This first-time development for holographic blister foil substrate includes an addition of new layer of security that includes covert features by incorporating the invisible ink which is visible only under UV light, thus making it easy for brands to confirm product originality throughout their value chain;
Engineering Business
Time efficient, high-accuracy Combi Laminator: With consistent efforts in the new product development category, the engineering business has designed a Combi Laminator for use in both dry and solvent-less lamination process. The Combi laminator overcomes the challenge of change-over time, thus saving time. This Combi laminator with an operator friendly interface runs at a speed of up to 450 mpm and has both the lamination units pre-exist in fixed frame that helps achieve higher accuracy by reducing downtime since no change-over is required;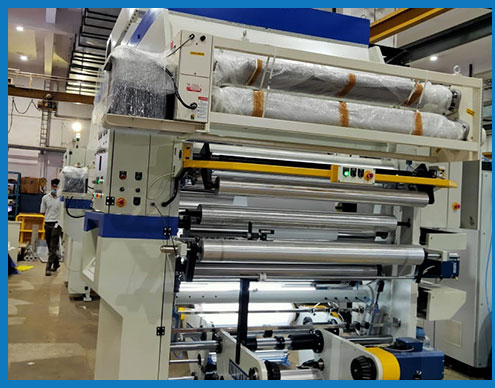 Reverse Registered Coating through lamination machine: The demand for Reverse Registered coating has been on a high and to cater to this demand, the Engineering Business designed a lamination machine that allows registered heat seal lacquer coating and registered cold-seal lacquer. With this new machine, coating on pre-printed substrates such as chocolates and candies which was earlier a tough task has now been made easy;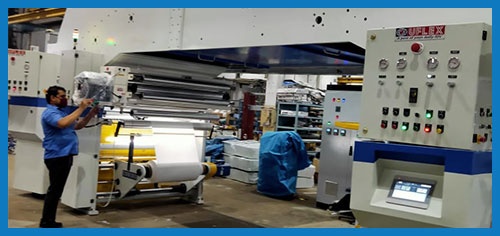 Aseptic Liquid Packaging Business
Foil stamping aseptic packs for liquor brand UDAAN by RADICO Khaitan: After tasting success with foil stamping new age packs by Asepto for one of its IMFL brand, Radico Khaitan once again turned to Aseptic Liquid Packaging Business to manufacture aseptic packs with foil stamping aesthetics for its UPML(Uttar Pradesh Manufactured Liquor) brand UDAAN. These packs create an elevated shelf appeal for the brand with superior aesthetics that makes the pack stir the retail shelves. This speedy entry of foil stamping in aseptic packaging showcases a very lucrative future of this innovation; and
Aseptic packs for dairy brand & ORS brand: With a continued focus on expanding its customer base domestically and globally, Aseptic Liquid Packaging Business added new brands to its client bouquet. South India based Thirumala, a 100 percent owned subsidiary of dairy company Lactalis Group chose Asepto to supply milk in its pillow packs whereas Oral Rehydration Solutions manufacturer FDC India collaborated to sell its ORS and Energy drinks in Asepto packs.
For more information, visit https://www.uflexltd.com.