Published: April 13, 2018
RESTON VA | PMMI, (The Association for Packaging and Processing Technologies) reports that due to the prestige of the WorldStar Awards, the global packaging competition organized by the World Packaging Organisation (WPO), US WPO member and organizer and producer of the PACK EXPO portfolio of trade shows, has renewed its sponsorship of the WorldStar Awards Ceremony for the next two years (2018 and 2019). This year the gala ceremony and dinner will take place on May 2 on Gold Coast, Australia.

The ceremony is scheduled for the same week as the first WPO Board Meeting of 2018 and will be hosted by local member Australian Institute of Packaging. On the same night, winners of the ANZ PIA Awards, the Australian/New Zealand packaging competition, will be announced.
WPO president Pierre Pienaar says, "For several years the partnership between PMMI and WPO for the WorldStar Awards ceremony has been very successful. We have no doubt the gala evening is the perfect environment for PMMI to promote their packaging shows´ brand, PACK EXPO."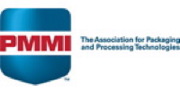 WPO is a long-term partner of PMMI at those shows—the Organisation participates in PACK EXPO International and PACK EXPO Las Vegas with an institutional booth as part of the Partner´s Program. The next edition of PACK EXPO International will take place in Chicago, IL, October 14–17, 2018. "Winning a WorldStar is among the highest award a package can receive, making PMMI's sponsorship an easy decision," says Jim Pittas, president and CEO of PMMI. "We are truly honored to have an international organization, on the caliber as the WPO, associated with PMMI and our PACK EXPO portfolio of tradeshows.
This email address is being protected from spambots. You need JavaScript enabled to view it.