Published: January 24, 2023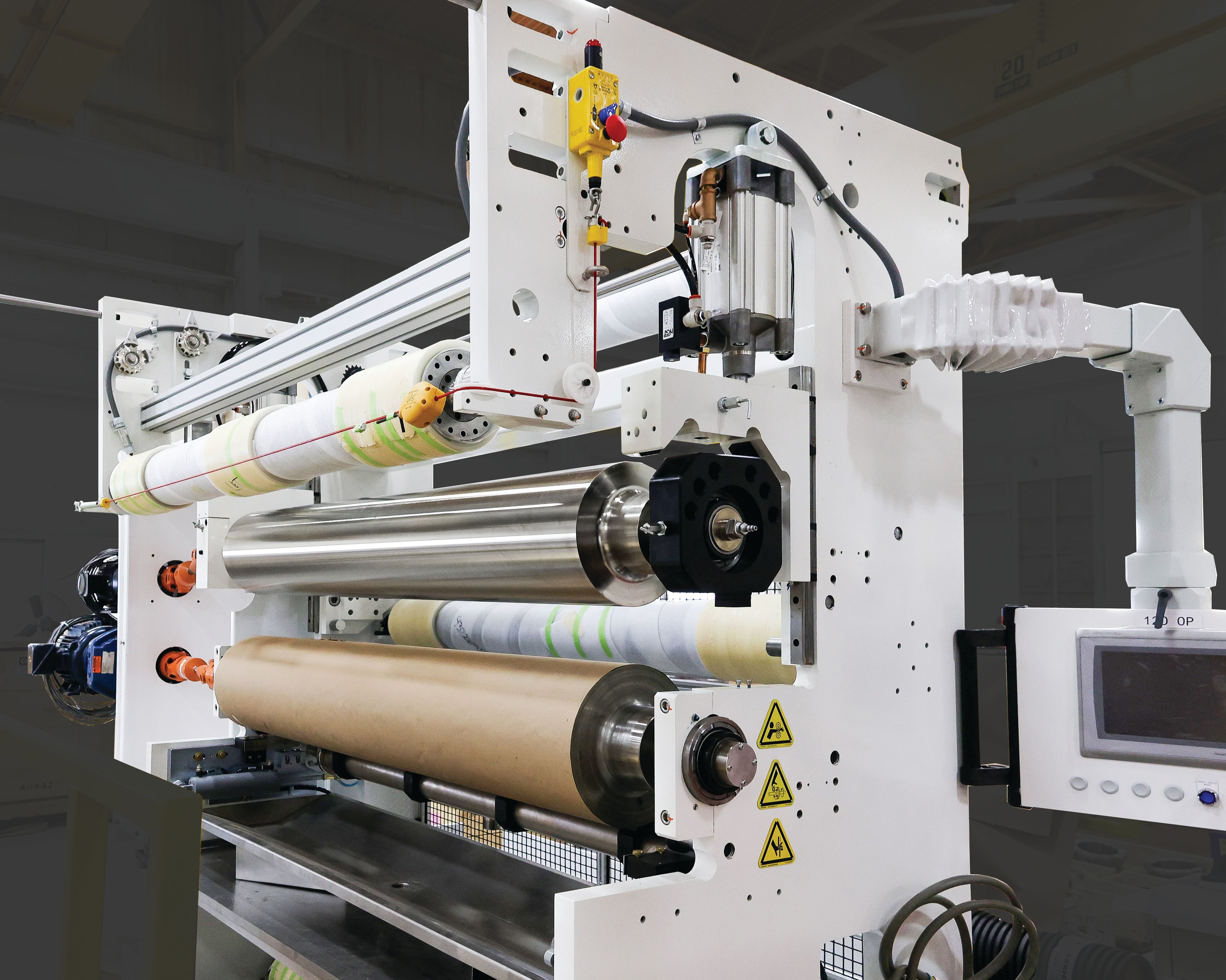 Increased automation, sustainability goals and digital transformation are at the forefront of today's converting marketplace. Your operational objectives drive Davis-Standard's machinery capabilities, aftermarket services and R&D efforts. This includes growing markets such as sustainable packaging, battery separator and fuel cell membrane technology.
Davis-Standard can address your profitability factors with the industry's largest selection of converting solutions for paper, film and foil substrates with more than just supplying equipment. It's about Davis-Standard's relationship with you; from machinery concept to finished roll to service, support, upgrades and parts. Recent examples include:
DS Activ-Check™ digital transformation tool for improved machinery performance, predictive analytics, operator efficiency and global dashboard visibility.
The systems integration of the newly launched EDI Prodigi™ automated die for speeds three to five times faster than die heated bolt type systems.
Process knowledge and promotion of best practices through informational seminars and webinars, delivered by Davis-Standard in-house industry experts.
In-house laboratory support of customer new application development with new structures/resins, in Pawcatuck, CT and Fulton, NY.
Highly efficient equipment designs with smart technology to increase versatility.
Technology engineered to reduce material use, power consumption and waste
Specific to the growth in battery separator and fuel cell membrane production, Davis-Standard offers a comprehensive set of solutions via:
Scale up and production expertize: Customize machinery to your unique structure(s) with multiple coating technologies (slot die, kiss gravure etc.) for either batch or continuous operation
Experience with terminal equipment, overall line configuration and web handling

Automatic loading, splicing unwinds and winders
High-precision slitter/rewinders

Lab capabilities to validate technology
Decades of engineering experience and support
In addition to machinery innovation, you can expect a collaborative and worry-free approach to development, installation, and training from start to finish with our service support:
24/7 service hotline (1-800- MY-DAVIS)
Extensive spare parts inventory
On-site technical services
Equipment upgrades
Equipment retrofits and control upgrades are available to extend the life of your machinery investment with like-new system performance and options to accommodate budget parameters. For example, adding extrusion coating capabilities to an existing laminator can address new structures and applications while supporting operational efficiencies.
To support your growth in markets such as food, protective packaging and agricultural films, we'll work with you to engineer the right solution for the application(s). This includes machinery that fulfills the most demanding flexible packaging, non-wovens, paper and board coating, liquid coating and laminating applications. You can take advantage of:
Laboratory-sized systems for R&D all the way up to 6.2 meter-wide systems for industrial materials
A proven range of extruders, feedscrews and control systems
Automatic profile control (APC), air rings, deckle and die options, multi-coating solutions, web handling, winding and unwinding, liquid coaters and more
This is further augmented by Davis-Standard's large installed equipment base, global sales and service teams, a continual focus on quality and timely delivery to customers worldwide.
Let's discuss your needs today!
+1 315-766-2846