Published: January 14, 2022

Pearl's punches and attachments improve uptime and hole-cut quality for all your punching, perforating, and slitting needs. We are your one-stop shop for all things converting and packaging. We sell the equipment (units) and the tooling (wear parts) needed for your application. We can support you along the entire line. We are focused on bringing you top-of-the-line solutions to increase productivity, lower costs, and improve quality.
We supply the widest range of punches and blades in the world, even offering custom shapes and sizes! Our value products provide high-quality cuts and durability at an affordable price. Our performance products provide the best quality with outstanding durability and repeatability, all while minimizing line downtime.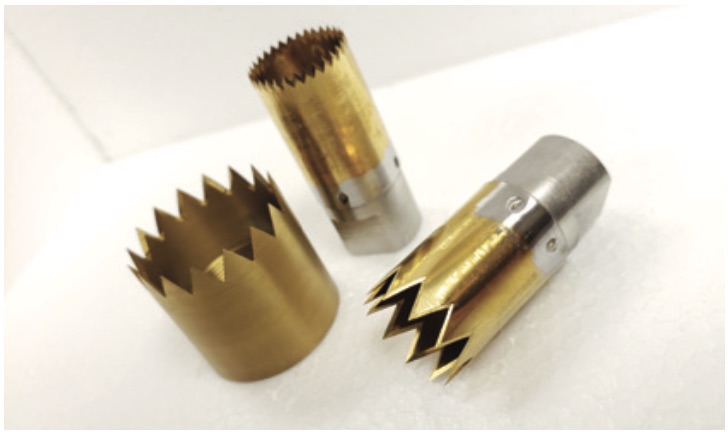 We also engineer a variety of standard and custom high-speed intermittent and continuous motion units that can be used in wicket, pouch, bag, or vent applications. Our units are built to last and withstand your manufacturing needs. Customizable solutions are available, when needed.
With our focus on delivering unique value to our customers, we have designed the Pearl Application Lab, which is used for pre-testing our punches on customer-supplied materials or samples. Simply send us your film and we will trial our recommended units and punches on it. We share the results with you, and our engineering team will recommend which product(s) based on their research and observations will benefit you the most. We're here to help you save both time and money! We are your trusted partner for innovative, safe, and cost-saving solutions.
Phone: 315-365-3742
Email: This email address is being protected from spambots. You need JavaScript enabled to view it.
Website: www.pearltechinc.com