Published: December 04, 2019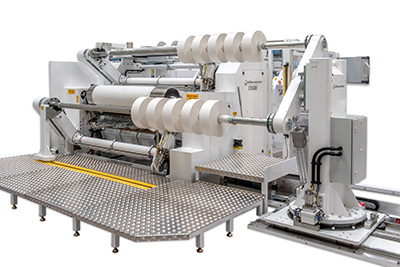 Elite Cameron, Inc reports another year of double-digit growth with several machine installations across its product range which include slitter rewinders, hot melt coaters and laminators.
"It's an exciting time for us," comments Rob McNamee, business development manager for Elite Cameron. "We've supplied slitting equipment into variety of markets including adhesive tape, composites, non-wovens, battery cell, film and more. We've also seen continued growth with our hot melt coating and laminating lines." McNamee goes on to comment that Elite Cameron's ability to design machines to meet the unique requirements of each customer has been a major factor in their success.
Elite Cameron recently launched its new website with updated videos and content demonstrating the depth and range of their machine offering.
For more information, visit www.elitecameron.com