Published: January 27, 2016, By Mark Miller
If you'd like to hear from Mark Miller's own lips rather than read his column, titled "Coating Matters | Considerations for Good Manufacturing Practice," click on his podcast below:

With a basic understanding of GMP, you have a better starting point for your venture into the world of medical and pharmaceutical coatings.

So what makes medical and pharmaceutical products so special? GMP. GMP stands for Good Manufacturing Practice and is the FDA's approach to ensuring that converted products that are used for patient contact have some rigor to the manufacturing procedures.
This is important to your facility if you are interested in coating or converting medical tapes, pharmaceutical products, or any converted web product regulated by the FDA. Now, I am not a regulatory expert, but the details of GMP are helpful in making equipment decisions and process development.
So let's go through some of the common concerns. GMP covers all practices of manufacturing a regulated coating product, from personal hygiene of operators to equipment design. The key is make sure that the final product is safe, pure, and effective.
For a coated product, this includes cleaning the coating equipment, cleanliness of the facility, ability to clean the facility, testing consistency, raw material control, packaging and labeling, and laboratory control. Remember that these are worldwide concerns, not just domestic.
Why is GMP important?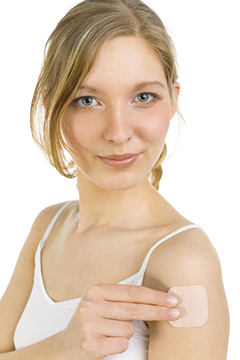 For medical and pharmaceutical products, skin contact is almost guaranteed for application. This means that we should be concerned about the materials that will come in contact with a patient's skin. The cleanliness of the raw materials and the process of equipment operation are critical to clean products. Documentation of these procedures is required for regulatory purposes.
With these considerations in mind, what does this tell us about equipment design? The easier the equipment is to clean, the less time has to be set aside in a manufacturing process for GMP procedures, saving the company money in the long run. For coating applications, utilizing a closed pre-metered coating system would allow for a more controlled coating environment versus some of the open pan coating systems used throughout the coating industry for non-regulated products.
If a variety of products are to be developed and manufactured on a given coating line, it would be useful to consider dedicated equipment that can avoid cross-contamination. Contamination is also a concern if your facility manufactures non-GMP required products. Not only are the equipment considerations important, but airborne contamination can cause havoc with a GMP regulated product.
How about process development considerations? In addition to testing protocols, coating processes need to include an internal audit prior to coating and a cleaning process. This cleaning process needs to keep surfaces free of dirt and debris that may affect coating quality or product consistency.
The FDA is looking for consistent product features for consumer protection. This may mean low coat weight variation or raw material consistency from lot-to-lot. Once this clean and robust process is developed, documentation of this process and procedure is equally important. Training can develop an understanding for clean manufacturing and implementation of the systems required.
Now that you have an understanding of some of the basics of GMP, you should have a better starting point for your venture into the world of medical and pharmaceutical coatings. Deeper knowledge is required to complete this journey, and I recommend consulting with an expert in the world of FDA regulation. If altering your current facility is not an option, then there are a number of toll coating facilities that regularly manufacture GMP regulated products and could contract for your application. Good luck with your Good Manufacturing Practices!

Mark D. Miller, author of PFFC's Coating Matters column, is a fluid coating expert with experience and knowledge in the converting industry accumulated since 1996. Mark holds a Bachelor's degree in Chemical Engineering from the Univ. of Wisconsin-Madison and a Master's degree in Polymer Science & Engineering from Lehigh Univ. and a Juris Doctor from Hamline Univ. Mark is a technical consultant and CEO of Coating Tech Service LLC. He has worked in web coating technologies and chemical manufacturing operations and is a certified Six Sigma Black Belt trained in both DMAIC and DFSS disciplines. Coating Tech Service provides process troubleshooting and project management for precision coated products. Mark has extensive process knowledge in high precision coating applications including thin film photo voltaic, Li-Ion battery, and optical systems technology. Mark has been integral to new developments and technology that minimize product waste and improve process scalability.