Published: January 12, 2022

Jemmco is excited to be celebrating our 21st year in business and our 21st year as a leading supplier to the extrusion and web converting industries. Jemmco is backed by decades of experience and expertise in the industry, which has translated directly into innovation. Our team is passionate about identifying industry inefficiencies and developing products to overcome these issues and enhance and improve our customers' processes.
Roller Coverings that Save Time & Money
Jemmco offers a full line of roller coverings, from our JemmTronTM Corona Treater Roll Coverings and JemmTacTM Web Cleaning Roller Coverings to our JemmTracTM Traction Roller Coverings, JemmStatTM Anti-Static Roller Coverings and JemmSilTM Release Roller Coverings. These unique, rubber sleeves have replaced traditional bonded coverings and have changed the roller covering environment over the past 20 years. Now, instead of having to incur astronomical two-way shipping costs and regrind expenses, customers simply install Jemmco's economical sleeves on-site and with little to no downtime!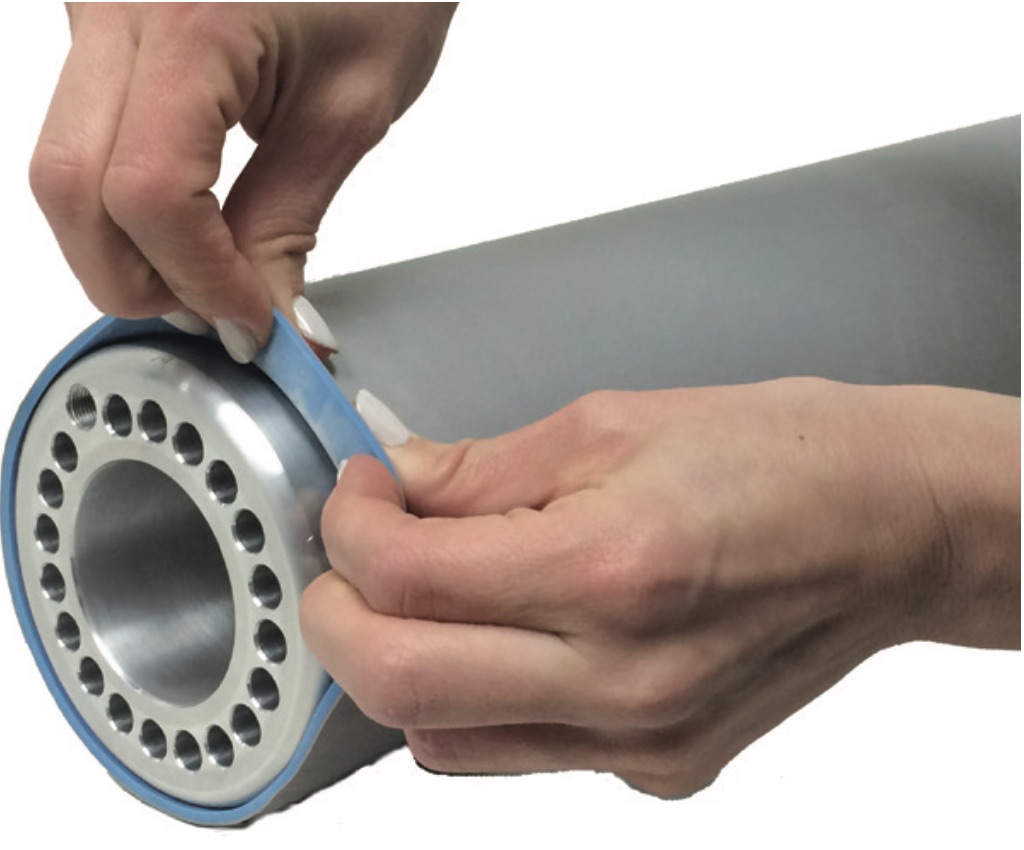 Made-to-Order Dyne Test Products
Our line of Dyne Test Products contain the largest variety, including Accu-FloTM Felt Tip Dyne Pens, Accu-FloTM Jumbo Dyne Markers and EZ-Read Poly Test Dyne Pens, which enables us to meet the wide range of applications of our customers. Our pens and solutions are mixed to order and manually tested by our on-site experts to ensure our customers receive the most accurate and highest quality product with every order.
Reliable, Effective & Affordable Web Cleaning
Most recently, our JemmTacTM Component Style and System Style Web Cleaners have been making waves. Featuring our JemmTacTM Web Cleaning Sleeve and Pre-Sheeted Adhesive Rolls, Jemmco's Web Cleaners offer a comprehensive and highly effective web cleaning solution – without changing your web path - at a fraction of the cost of traditional systems.
More to Come!
Jemmco prides itself on its ability to consistently deliver new and innovative products. We are gearing up for a new product launch that will expand our line of JemmSil High Release Sleeves. This new technology will be sure to make waves, so stay tuned!
When Quality, Affordability & Timliness Matter...
High Quality Equipment and Supplies
Prompt, Friendly Service
Offers a Wide Range of Solutions from supplies to full lines
Well Trained Staff with over 50 years experience
Competitive Prices and Quick Delivery
Expert Technical Support
Phone: (262) 512-9559
Website: www.jemmco.com