Published: August 10, 2012
BURLINGTON, MA | Nordson Corp. has reserved a 1,000-sq-ft booth at ICE USA 2013, where the company will display its products and those of recently acquired companies EDI and Xaloy. (http://www.xaloy.com/) ICE USA, organized by Mack Brooks, is scheduled for next April 9–11 in Orlando, FL.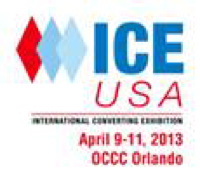 Nordson, a global supplier of dispensing equipment, will join nearly 300 leading suppliers exhibiting at event, which is on track to surpass ICE USA 2011 in the number of total exhibitors. It was recently announced that the 2013 event has already surpassed the 2011 Show in overall square footage.
"We are delighted that Nordson is expanding its presence at ICE USA 2013 and we welcome EDI to the Show," says Bob Chiricosta, show director of ICE USA. "We also welcome Xaloy back as a 2011 exhibitor. Nordson is now one of our largest exhibitors and one of nearly three dozen companies that have increased their booth size from the 2011 show. EDI joins 50 other companies as a first-time exhibitor to the event."
"We're excited to demonstrate our expanded capability for this market," says Nordson director of communications James R. Jaye. "With our recent acquisitions of Xaloy and EDI and our own long-standing expertise, Nordson now offers customers an extremely broad range of solutions for their converting needs."
This email address is being protected from spambots. You need JavaScript enabled to view it.