Published: January 24, 2023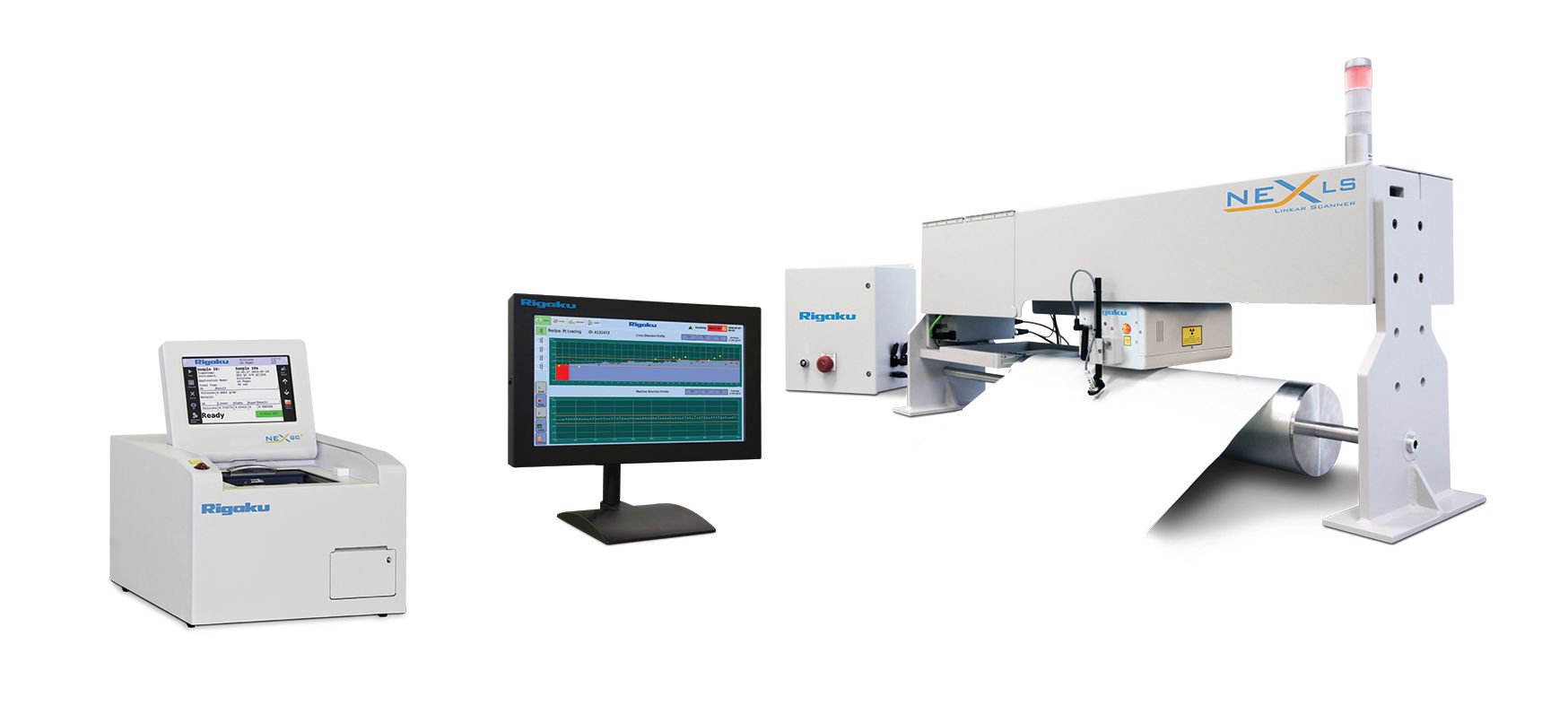 Applied Rigaku Technologies engineers, manufactures and distributes Rigaku energy dispersive X-ray fluorescence (EDXRF) products worldwide. We specialize in benchtop and process elemental analyzers that serve web applications with the ability to perform at-line or real-time silicone coat weight analysis.
For in-line process control, the NEX LS linear scanner offers cross and machine direction Si coat weight profiling of your process. NEX LS helps users make real-time decisions to achieve the control needed to solve the challenges in coating and converting processes.
The advanced NEX LS software is easy to use and helps provide continuous process control from the beginning to the end of the roll. The real-time cross and machine direction data help you make immediate quality control decisions and address any questions or concerns related to the entire roll.
The intuitive user interface allows users to easily define recipes, including scan speeds and sub-second measurement settings, advanced roll reporting, and raw data logging for traceability and audits.
For at-line solutions, NEX QC Series benchtop EDXRF analyzers enable the measurement of very low silicone coating weights and metal catalysts in silicone coatings, all with one instrument. Challenging applications that were either marginal or not possible with earlier technologies are now a reality. NEX QC Series spectrometers do not require helium or a special sample cup for Si determination. By simply placing a sample in the analysis chamber, NEX QC Series analyzers provide QC technicians with an ideal tool for quickly checking silicone coating thickness and composition.

Applied Rigaku Technologies, Inc.
(+1) 512-225-1796
This email address is being protected from spambots. You need JavaScript enabled to view it.