Published: November 30, 2005, By PFFC staff
Products
Bread's Boards
Joe Corbi's Wholesale Pizza products are used by many groups in their fundraisers. One of those products is Chee-Zee Bread, Joe Corbi's version of frozen garlic bread. It was packaged in corrugated for marketing through fundraisers, but when the company decided to bring the bread to retail shelves, some rethinking was required.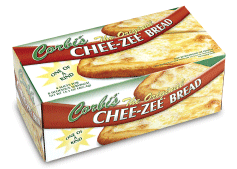 Managing director Victor Corbi explains, "The decision was made to package our new retail product in 100% recycled paperboard, given the performance attributes of the paperboard in a frozen food environment. For the retail version, 100% recycled paperboard also meets our needs for high-end graphics…."
Caraustar Industries, Austell, GA, is supplying the paperboard and converting it at its York, PA, facility. The packaging will run on 20-pt InverFreez board.
---
---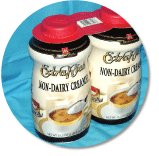 MultipackMagic
A paperboard clip for multipacks is available from Graphic Packaging Intl. (GPI), Marietta, GA, and Eco-Pak, St. Louis, MO, in two versions: The plate top offers a bold overhead billboard but is almost invisible from the side; the boxtop has side panels for maximum shelf impact, plus a bottom control panel that allows for secure glass multipacks. GPI supplies both the clip and the machine that applies the clip.


---
---
Shrink & Sell
New sleeving equipment at its Lurgan, Northern Ireland, plant is enabling Chesapeake Corp., Richmond, VA, to apply printed plastic label sleeves to PET bottles of various shapes and sizes in order to enhance the graphics and shelf appeal of premium soft drinks. The company now is able to apply and heat-shrink labels to bottles ranging in size from 250 ml–2.0 liters at a rate to 12,000 bottles/hr.
---