Published: March 01, 2017
TOKYO, JAPAN & BRUSSELS, BELGIUM | Asahi Photoproducts, a pioneer in flexographic photopolymer plate development, reports that its customers claimed a total of 24 awards, including eight Gold awards, in the 2016 Flexographic Technical Association of South Africa awards competition. This competition focuses on printing quality and not innovation, design, or origination, although the printer's skill in implementing these is taken into consideration. Judges in this competition apply very high standards in the judging process.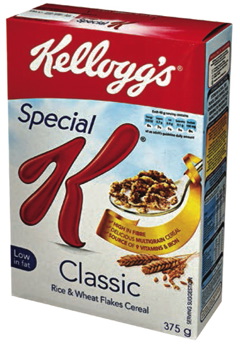 "We were extremely pleased with the performance of our customers in this prestigious awards competition and extend our congratulations to them," says Dieter Niederstadt, technical marketing manager for Asahi Photoproducts. "A common comment from the judges across many of the Asahi customers who were recognized with awards identified the tight register achieved with Asahi plates, as well as good solid ink laydown and very fine highlight dots, as key criteria in their analysis. In several cases, they also mentioned the ability to achieve fine dots and combined solids and halftones on the same plate. This feedback validates the efforts Asahi has made to bring best-in-class high-performance flexo plates to the market."
Of particular note is the excellent performance of Golden Era Printers, who captured a total of 12 awards for New Era Labels, New Era Packaging and its Flexo Division, including four Gold awards. All Golden Era plates were made in-house, and the company used a variety of Asahi plates, demonstrating the value of the breadth of the Asahi product line in producing a wide range of quality applications. These included Asahi TOP, DSH, and DSE flexographic plates.
Other Asahi customer award winners included the following:
Taurus Packaging
Constantia Afripack
DCB Plastics
ITB Manufacturing
Flexible Packaging Converters
Amcor Flexibles
Asahi's solvent-washable AFP-TOP flexo plates are said to embody a unique design that ensures the highest possible quality print with the least amount of press downtime. Its Pinning Technology for Clean Transfer ensures exceptional print performance and enhanced press profitability. The AFP-TOP flexo plates were used in 18 of the 24 award-winning applications.
A feature of many of company's plates, Pinning Technology for Clean Transfer is said to enable a clean ink transfer and to prevent ink accumulating on the plate surfaces and shoulders in screen areas. This reportedly leads to fewer cleaning intervals and reduced press downtime, as well as significant quality improvements.
Pinning Technology for Clean Transfer allows a kiss-touch printing pressure setting. It makes use of low plate surface tension, made possible by a specially engineered Asahi polymer chemistry, to inhibit liquid flow. The ink forms a globule, with a large contact angle and high pinning point. Company says this results in a cleaner and more homogeneous ink transfer from plate to substrate, helping flexographic printers meet the ever-increasing quality demands of their customers.
This email address is being protected from spambots. You need JavaScript enabled to view it.