Published: September 04, 2013
LANCASTER, PA | MAXStick Products Ltd. has received certification from Seiko Epson Corp. (SEC) for the use of MAXStick2Go in Epson TM-T88 ReStick Printers. MAXStick2Go, reported to be the world's first 55 gram liner-free repositionable and removable direct thermal label, joins MAXStick Premium as the second product to receive certification from Seiko Epson.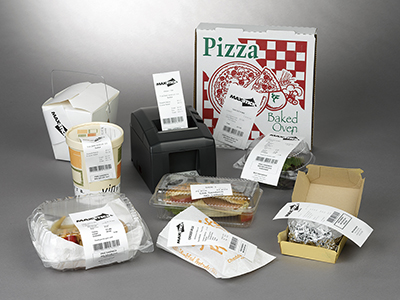 Starting with development in 2009, MAXStick2Go is one of the premier products available from the MAXStick line of direct thermal adhesive labels. By utilizing the thinner 55 gsm base media, MAXStick2Go delivers a 40% increase in label media per roll over the 80 gsm MAXStick Premium products. Overall, that's 80% more label media than traditional label products on the market that contain a liner. It is also environmentally friendly and meets several green initiatives in that it is recyclable, biodegradable, and contains neither silicon or BP-A in its release coat. The lack of a liner also means no environmentally unfriendly waste.
"Epson is a company that understands the need for products with less environmental impact—globally, as well as here in North America," commented Gregg Brunnick, director of marketing for Epson America's Business Systems Division. "With this MAXStick media, our customers can get more mileage from paper rolls while reaping the benefits of repositionable labels—all while mapping to green store initiatives."
MAXStick2Go is crafted to work on standard POS printers with little or no adjustments. Since it contains a silicon free release coating, MAXStick2Go preserves the integrity of the print head and doesn't cause unwanted damage or wear.
This email address is being protected from spambots. You need JavaScript enabled to view it.